Bystander intervention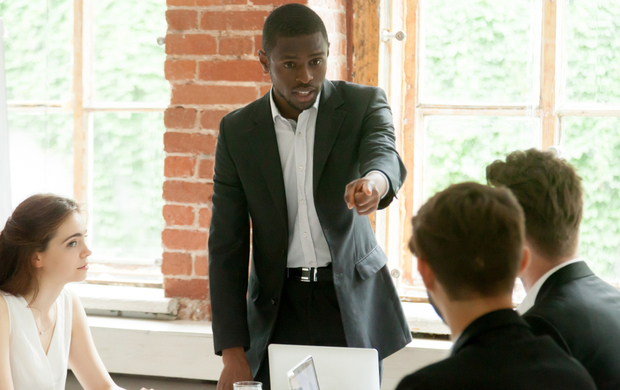 Short Film I Micro-Course
1 Unit
10 I 15 Minute versions
Book your free evaluation
BRAND NEW
Bystanders have a crucial role to play in stepping up and speaking out when they witness inappropriate behaviour.
Introduction
As bystanders in our every day and working lives, we all have a responsibility to take action when we witness bullying, harassment and other inappropriate behaviours. Bystander interventions can take a number of different forms that range from directly confronting the perpetrator about their behaviour to using distraction or interruption and offering support to those on the receiving end.
Combining dramatised scenarios and psychological insights, this short course looks at some effective bystander intervention strategies and sets out when it might be appropriate and constructive to use them.
Learning Outcomes
This course will give a better understanding of:
Why it's important for bystanders to take action when they witness inappropriate behaviour
Some common obstacles to effective intervention
Key intervention strategies and when to use them
Produced by Skill Boosters in association with Helen Mott.
CALL 0121 222 5599 OR CLICK LINK ABOVE TO REQUEST YOUR FREE PREVIEW TODAY
Check out these related online training courses on Understanding and Confronting Sexual Harassement at Work and Understanding Unconscious Bias.
We also offer a range of Diversity and Inclusion consultancy and training services. Call Paul for details on 0121 222 5599.