Challenging Behaviour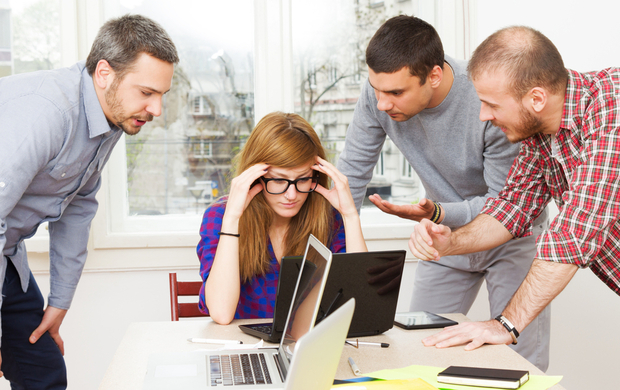 eLearning
1 Unit
60 Minutes
Book your free evaluation
Dealing with Bullying and Harassment in the Workplace
No organisation can afford to tolerate inappropriate behaviour by its staff. Developed in partnership with leading law firm Simmons & Simmons and business psychologists Robertson Cooper, this training solution provides best practice guidance on tackling bullying and harassment and supporting a diverse workforce.
Introduction
Combining original drama with personal testimony and expert analysis, this e-learning course covers a wide range of bullying and harassment issues, giving employees the tools for recognising and tackling inappropriate behaviour and the skills for working successfully as part of a diverse team.
This training solution is aimed at employees of all levels, including foundation level employees, HR managers, diversity specialists, trainers and advisers, senior managers/executives and operational managers/executives.
Learning outcomes
This course will give a better understanding of:
Why certain behaviours are inappropriate.
What constitutes bullying and harassment and the damage it can cause to your organisation.
The legal responsibilities of employers and employees with regards to bullying and harassment under the Equality Act 2010.
How to identify and respond to bullying and harassment in the workplace.
The skills necessary to work successfully as part of a diverse team.
Produced by Skill Boosters.
Course Matter Experts
Gordon Tinline - Robertson Cooper
Dr Jill Flint - Taylor - Robertson Cooper
Anna Rentoul - Simmons & Simmons
Corporate licensing available. Call Paul on +44 (0) 121 222 5599.