Posted on 4th June 2018 by Paul Wright
Disabled Adventures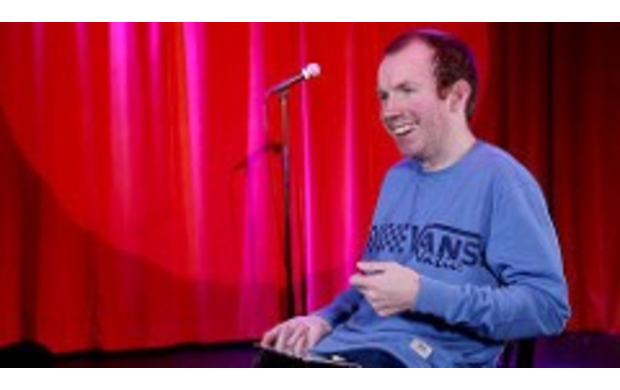 Disabled Adventures in Work, Recruitment and Customer Service
Wright Solutions Invites you to preview
TWO new video-based training courses looking at the everyday issues faced by disabled customers and employees.
**************
Congratulations
to featured comedian, Lee Ridley
(AKA Lost Voice Guy)
on winning Britain's Got Talent 2018!
***************
Disabled people still face a range of outdated attitudes and uninformed assumptions that affect the quality of the service they receive and how they are treated in the workplace. With 1 in 3 people in the UK either disabled or close to someone who is, being disability confident and catering for the needs of as many customers as possible is a crucial part of ensuring the success of any organisation.
Disabled people continue to face unhelpful and inappropriate behaviour, both in the workplace and as consumers - and this could be damaging your business and depriving you of talent.
Disabled adventures in customer service and Disabled adventures in work and recruitment take a humorous look at the experiences of disabled employees, job applicants, customers and service users through the eyes of a group of professional comedians with disabilities from the comedy collective Abnormally Funny People.
Guided by founder member and leading disability trainer Simon Minty, the courses provide a wealth of personal insight into the daily experiences of disabled people and demonstrate how a combination of confidence, common sense and communication skills is the key to providing an inclusive service and supporting disabled staff and colleagues.
1. DISABLED ADVENTURES IN WORK AND RECRUITMENT
This course takes a humorous look at:
Why outdated and uninformed opinions can make it hard for disabled people to enter the workforce and advance professionally
Key considerations when interviewing job applicants with a disability
Common mistakes that organisations make with regard to their disabled staff
How to make reasonable adjustments and provide appropriate support for your disabled employees
2. DISABLED ADVENTURES IN CUSTOMER SERVICE
This course takes a wry look at:
Why uninformed attitudes and a lack of confidence result in poor service for many disabled people
Why it's important not to make assumptions about the physical and mental abilities of people with disabilities
The importance of listening and knowing the right questions to ask
Key steps to follow to ensure you are providing an inclusive service for your disabled customers and service users.
Produced by Skill Boosters in association with Simon Minty and Abnormally Funny People.
To arrange your free preview click here or Call Paul on 0121 222 5599