Posted on 22nd April 2019 by Paul Wright
Eliminate Bias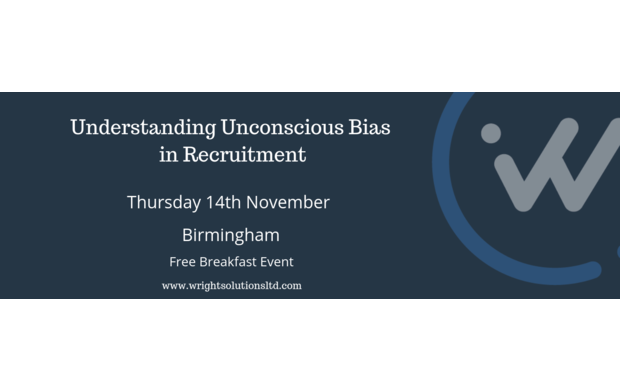 We are all biased!
If we all accept that then the next challenge is how do we take control of our unconscious bias?

This FREE interactive breakfast event on Thursday 27th June in Birmingham, invites you to;

• Address how and why people are biased
• How unconscious bias can impact your working relationships
• What actions you can take to reduce bias from your decision making & behaviour

We would then invite you to review your own Diversity and Inclusion successes and challenges to date in a group discussion.

It's well documented that having a living and breathing D&I strategy, delivers an improvement in business performance, shareholder value and other associated benefits. The challenge is moving the needle from a diverse workforce towards an inclusive culture based on the principles of value and respect.
Date: Thursday 27th June 2019
Time: Arrival from 7.30am for coffee and pastries. 8.00 am start. 10 am finish.
Venue: Wright Solutions, 1 Devon Way, The Innovation Centre, Longbridge, Birmingham B31 2TS
To book your free place(s) click here.
If you are having difficulty booking your place, please call Paul on 0121 222 5599 or email paul@wrightsolutionsltd.com
We hope you are able to join us and look forward to hearing from you.