Are you an Inclusive Leader? eLearning Course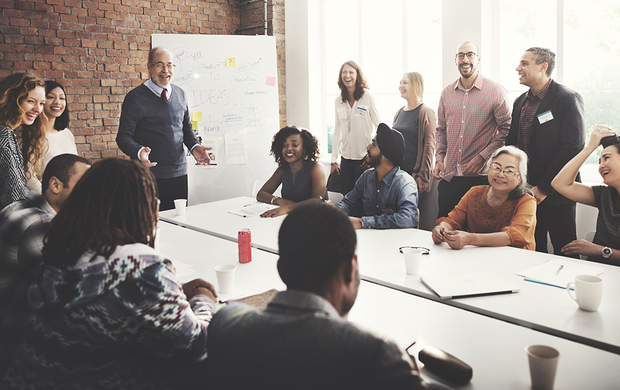 3 Months
1 Unit
40 Minutes
£14.95 (+VAT) per learner
Course Pricing
1-9 licenses £14.95
10-19 licenses £8.95
20-49 licenses £13.45
50-99 licenses £11.95
100-149 licenses £11.20
150+ licenses £9.70
Discounts Available
Inclusive leaders know how to leverage a diversity of skills, experience and perspectives in a way that delivers competitive advantage for their organisation. This course looks at the signature traits of inclusive leadership and explains the skills required to become a highly inclusive team leader or manager.
COURSE DESCRIPTION
What are the benefits of being an inclusive organisation? If we think about diversity as being the 'mix', then an inclusive leader is one who is able to actively draw out and use the knowledge, skills and insights of this diverse mix. Inclusive leaders do this by creating an inclusive workplace culture, building inclusive relationships both within their immediate team and beyond, and eliminating the impact of unconscious bias on their decisions.
Produced in partnership with leading business psychology consultancy Pearn Kandola, this ground-breaking training contains up-to-the-minute insights from pioneers in the field of inclusive leadership, combined with original drama demonstrating inclusive leadership in action and tools for developing inclusive leadership skills at all levels of your organisation.
Course learning objectives
Combining powerful original drama with expert analysis from Professor Binna Kandola and Dr Nic Hammarling, this brand new eLearning courses will look at:
The benefits of being an inclusive organisation
How to build an inclusive culture
The skills necessary to be an inclusive leader
Why inclusive teams are more productive
How to tackle the impact of unconscious bias in the workplace
How inclusive leaders can promote better relationships and ensure fairer and more sustainable decision-making in the workplace
Corporate licences available. Call Paul on +44 (0) 121 222 5599.