Posted on 15th October 2018 by Paul Wright
Lead an Inclusive Team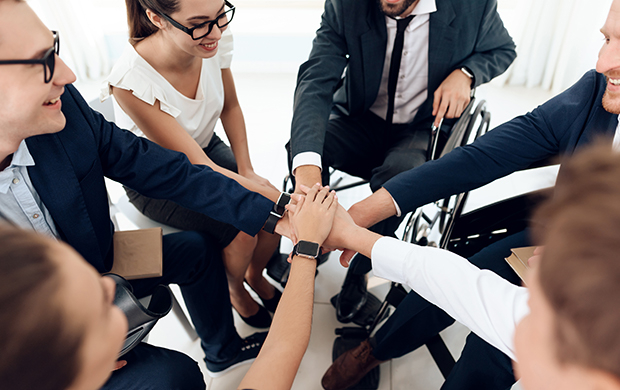 Diversity and Inclusion (D&I) is a phrase that we hear a lot these days. However, for many of us, the focus always seems to be on the "Diversity" part. Diversity can be measured quantitatively. It's easy to say "we need a diverse workforce" and measure the results. If we avoid focusing on the inclusion part this can lead us to lose the diverse workforce that we have created by not making those staff members feel valued, safe and be accepted for who they really are.
Inclusion means making employees feel included, and that's not so easy to track. But without inclusion, it's difficult to create lasting diversity.
Maintaining a Diverse Workforce
Diversity and Inclusion go hand in hand, you can't have one without the other. It is important to be flexible - understand who your individual team members are and what they need to thrive as part of your team. Striking a balance between structure and flexibility will allow your team to move forward in alignment and create an environment where they feel they can bring their whole selves to work.
Inclusion Essentials - Creating an inclusive environment for staff and customers. This online course can help you strike the balance between Diversity and inclusion and lead an inclusive team.
This eLearning course covers:
What we mean by equality, diversity and inclusion
The basic provisions of the Equality Act 2010
The key benefits of having an inclusive working environment
How to provide a genuinely inclusive and accessible customer experience
How to put diversity and equality policy into practice.
Whether your D&I focus is for compliance reasons or to create a culture of inclusion, there is always room to do more. We can help ignite your leaders to develop and improve your workplace inclusivity.
If you would like to preview Inclusion Essentials or any other online course in the range, please call me on 0121 222 5599.