Life or Death Listening from the Hostage Negotiator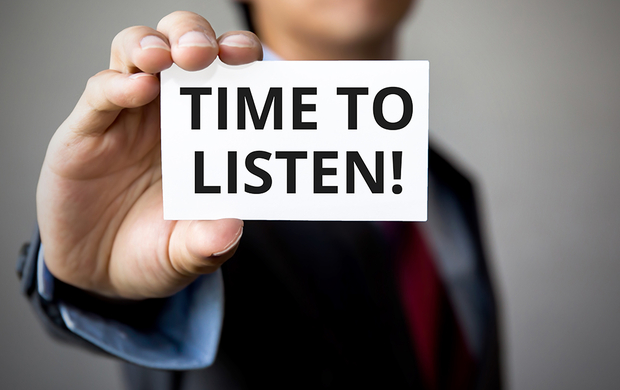 The proposition
Richard's elite level listening training gives you a rare power to influence whoever you're with.
The insight
All effective communication starts with listening; a skill that has long been undervalued in the business world.
One Day Training
---
Birmingham
Thursday 12th April 2018
9.30am - 4.30pm
---
£275 +VAT
---
The technique
Sell your ideas and solutions using your prospect's most deeply held beliefs, rather than your own. It's amazingly effective. To succeed, all you have to do is listen as if lives depended on it!
The credentials
Course leader Richard Mullender is a Former Lead Trainer at the National Hostage and Crisis Negotiation Unit, Scotland Yard.
The core knowledge
Get people to open up.
Know precisely what to listen for.
Understand how to interpret the intelligence you have gained.
Learning outcomes
Get information without asking questions.
Listen with heightened awareness.
Know what to listen for.
Interpret the true significance of what's being said.
Test your understanding without offending the other person.
Position a course of action as desirable using your prospect's values and beliefs.
What can you expect?
To be entertained.
To be challenged.
To learn invaluable skills from the closely guarded world of hostage negotiation.
What is the biggest benefit?
Gaining a skill very few people have and using it ethically to influence and persuade.
Key Questions
Q. Is this the right course for my team?
A. Yes, if your people need the skills and confidence to excel as influencers and negotiators.
Q. What can we expect?
To be entertained.
To be challenged.
To learn invaluable skills form the closely guarded secrets world of hostage negotiation.
Q. What's the biggest benefit?
A. Gaining a skill that very few people have and using it ethically to influence and persuade
Course Information
Course duration
How to Negotiate and Influence for Success is normally delivered over one day (9.30am to 4.30pm)
When
Thursday 12th April 2018
Delivery
Richard Mullender will present the course
Cost
One day course: £275 plus VAT
Course Venue

Innovation Centre
1 Devon Way
Longbridge
Birmingham
B31 2TS