The Diversity Challenge - eLearning Course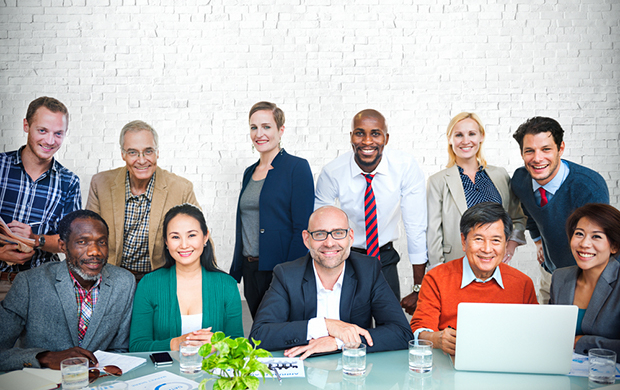 3 Months Access
1 Unit
60 Minutes
£14.95 (+VAT) per learner
Course Pricing
1-9 licenses £14.95
10-19 licenses £13.45
20-49 licenses £11.95
50-99 licenses £11.20
100-149 licenses £10.50
150+ licenses £9.70
Discounts Available
Maximising the Potential of our Diverse Workforce
Diversity means celebrating difference and affording everyone the same respect and value - regardless of things like age, ethnicity or disability. Developed with leading occupational psychology practice Pearn Kandola, this course looks at the practicalities of managing diversity in the workplace and the benefits a diverse workforce can bring.
When you have successfully passed the course you will be able to download and print your certificate straight away.
Introduction
Diversity is all about celebrating difference and valuing and respecting everyone in the workplace - regardless of factors such as their ethnic background, religion, sexuality, age or gender.
Produced in association with leading occupational psychology practice Pearn Kandola, The diversity challenge combines key learning points with original drama and analysis from diversity experts to encourage your employees to challenge long-held misconceptions and prejudices about race, age, disability and all the other ways in which we differ and appreciate the true benefits of a diverse workforce.
Learning outcomes
This course will give a better understanding of:
What we mean by 'diversity' at work
The benefits of having a diverse workforce
How to actively support and manage a diverse workplace
How to develop diverse products and services
The responsibilities of employers and employees' under the Equality Act 2010
Why unwitting discrimination and harassment happens and what we can do to address it
How to remove unhelpful 'filters' when recruiting and selecting people.
Course partners
Pearn Kandola is one of the leaders in Business Psychology with practices in the UK and Ireland, specialising in assessment, development, diversity and well-being.
Subject Matter Experts
Prof. Binna Kandola OBE- Senior Partner
Pearn Kandola
Michele Deeks - Consultant
Corporate licensing available. Call Paul on +44 (0) 121 222 5599.