Types of Problem Behaviour - eLearning Course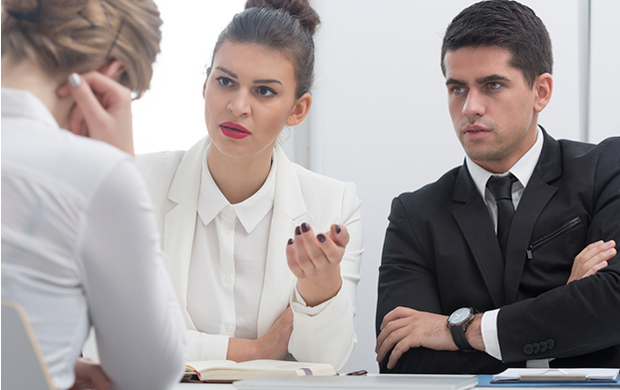 eLearning
1 Unit
25 Minutes
Book your free evaluation
With powerful drama and insight from leading workplace psychologists, this course looks at some common types of problem behaviour and how to address them effectively. Being able to spot and tackle certain common types of problem behaviour can mean the difference between a workforce that's plagued by poor staff dynamics, stress and absenteeism and one that's happy, engaged and productive.
Introduction
We've all come across the person who's persistently negative, or who loses their temper at the slightest setback, or who plays 'divide and rule' and undermines their colleagues at every turn. The cost to organisations of certain negative or obstructive behaviours is considerable – and being able to recognise and deal with them effectively is a key skill for employers and managers.
Featuring powerful original drama and analysis from leading UK workplace psychologists, this course identifies some of the most damaging behaviours in the workplace and provides a tactical toolkit for addressing them.
Learning Outcomes
This course will give a better understanding of:
some of the most common kinds of 'difficult' behaviour that can manifest themselves in the workplace.
the impact of this behaviour on teams and individuals and the cost to organisations
effective techniques for addressing specific problem behaviours, such as anger and aggression, controlling and manipulative behaviour, undermining and sabotaging, extreme emotional responses, persistent negativity and lack of engagement.
Produced by Skill Boosters.
Course Matter Experts
Barry Winbolt – Trainer, mediator, psychotherapist and writer
Linda Doe – MD, Apana Business Psychology Ltd
Gordon Tinline – Business Psychologist, GT Work Business Psychology