Working with the Bribery Act - eLearning Course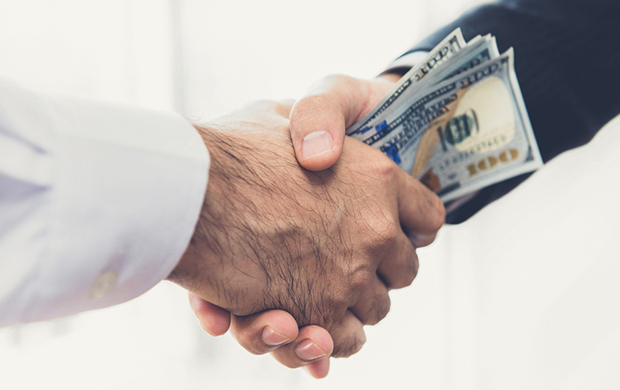 3 Months Access
1 Unit
60 Minutes
Book your free evaluation
Bribery doesn't just involve money changing hands – it can take many different forms. This course looks at some of the most common types of bribery and sets out what organisations need to do to comply with the Bribery Act 2010.
Introduction
The Bribery Act 2010 introduced a number of new offences and imposed penalties on both organisations and individuals found to be engaging in acts of bribery. The Act also places strict liability on companies for failing to prevent bribery and makes it possible to prosecute companies with a UK presence anywhere in the world that they do business.
All organisations are at risk of bribery, regardless of their size, line of business or where they operate. With contributions from leading UK experts on the Act and its implications, this course provides a comprehensive overview of the Bribery Act, the risks of unethical behaviour for individuals and their employers and what organisations need to do to comply with the law.
Learning Outcomes
This course will give a better understanding of:
the different forms that bribery can take
why and where bribery occurs
who is at risk from bribery
the new offences and penalties introduced by the Act
how to spot signs that bribery might be occurring in an organisation
what the Act says about gifts and hospitality
steps that organisations can take to prevent bribery
how to report bribery to the authorities.
Produced by Skill Boosters.
Subject Matter Experts
Graham Hand – Director, GSH Consulting
Barry Vitou – Head of Corporate Crime, Pinsent Masons
Corporate licensing available. Call Paul on +44 (0) 121 222 5599.