Mad March Hare: Done. Congratulations - Now What's Next?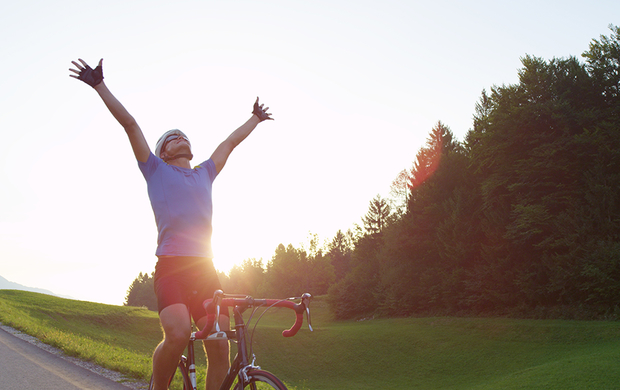 You've completed this 66.4-mile ride so your body is healthy, or healthier than before, but what about your overall wellbeing?
Whether you are at the beginning or middle of a journey, do you know where you are going? You've achieved this goal, but what next?
When evaluating your goals, have you taken into account all areas of your life? Health and fitness are clearly important to you but what about mental wellbeing, personal growth, development, career, family relationships?
Some areas of life are more important than others and how you look at this is very much down to you as a person. To achieve success where it matters to you, you must live your life consciously, set goals and constantly revisit them.
How are your 2019 new year's resolutions going? Have you got the new job or promotion you were after? Have you completed the next level of your continuous professional development? Have you lost that weight that you promised yourself you would? It's time to evaluate your success and plan the next stage in completing your journey.
The next step in achieving your goals
Here is a very simple strategy for the next step:
Consider each area of your life;
Score each one for importance (1 is most important, 6 is least);
In each area, how are you performing on a scale of 1 - 10? Think about what would make it a 10 - how do you get there, what are the goals or what needs to change?
There are no right or wrong answers for this. It is your personal perception. If you are completing this with your partner this isn't about compromise, it is about choice.
Formulate priorities
From this exercise formulate your priorities for the next 12 months. Look at the bigger picture before breaking it down into smaller, progressive goals - 3, 6, 9 months, all leading in the right direction. A few simple steps to improve your overall wellbeing.
Revisit your plan regularly to assess progress and tweak it as you go, keeping the bigger picture in mind. If you find yourself going off-piste, revisit and reevaluate.
Find out more
Wright Solutions can support you on your journey. We have been supporting professionals across the UK for well over 20 years and we have a passion for working with others to achieve their goals through career development and coaching. Find out more about the team here and what drives us to succeed here.
Wright Solutions also offer Personal Coaching delivered by our qualified and experienced coach, Diana Sharp. Find out more information on how our Personal Coaching can help you with the next stage of your journey here.
For more information about how Wright Solutions can support you call 0121 222 5599.
PS.
You could also sign up for our "coming soon" cycling networking event: Hubs.
Send us a message