Expert Executive Recruiters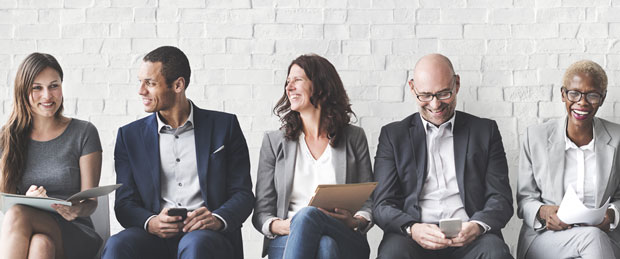 Wright Solutions offer executive recruitment services, specialising in Human Resources (HR) and Learning & Development executive roles. As professional recruiters we make it easier, faster and more affordable for you to recruit the right people. Our forte is successfully placing experienced candidates for senior and specialist positions in Human Resources and Learning and Development roles.
Why Choose Wright Solutions' Recruitment Services?
We offer a personalised executive search service to guide you through every stage of the recruitment process.
The most experienced consultants at Wright Solutions are our directors. They oversee on every assignment which means that you benefit from their expertise, unrivalled recruitment knowledge and extensive networks.
We can also recruit for a comprehensive range of executive and senior management roles. These include board level appointments as well as senior managers across human resources, finance, sales & marketing, IT, facilities and operations.
Wright Solutions have a track record of success matching people to businesses, whether it be interim or permanent within FTSE100 to SMEs.
Human Resources (HR) Executive Search
As a specialist executive staffing agency we recruit for a comprehensive range of HR jobs. Given our experience and extensive network we rival other HR executive search or recruiting firms and are as comfortable working on the more specialist roles within compensation and benefits and talent acquisition, as we are recruiting for HR directors, business partners, managers and advisors.
Our process
Finding the right talent can be tough but given our extensive experience and networks we can make it easier to attract and secure the highest calibre candidates.
We want to understand your business and recruitment needs, develop an accurate and compelling brief for the role and make sure we recruit the right person (not just the right CV).
We personally interview and short list candidates to enable us to make considered recommendations that won't waste your time.
Once we fully understand the kind of person you require we will begin our search. Using our network of industry contacts, an extensive database search and targeted advertising we will compile a list of potential candidates.
Using our range of proven techniques including competency based interviews and agreed psychometric tests we will identify those people with the skills, experience, personalities, values and aspirations to thrive within your business. Only the very best will be recommended to you.
Learning and Development Recruitment
As executive search consultants we attract and place the highest calibre candidates in learning and development.
After starting life as a training business, before developing into a full service executive search company, Wright Solutions are uniquely placed to understand L&D roles as well as trends within the discipline.
We recruit for a comprehensive range of L&D jobs. Given our experience and extensive network we are as comfortable working on the more specialist roles within e-Learning, coaching, compliance and graduate development, as we are recruiting for L&D directors, OD and training managers.