Posted on 20th March 2019
Hubs: A different type of networking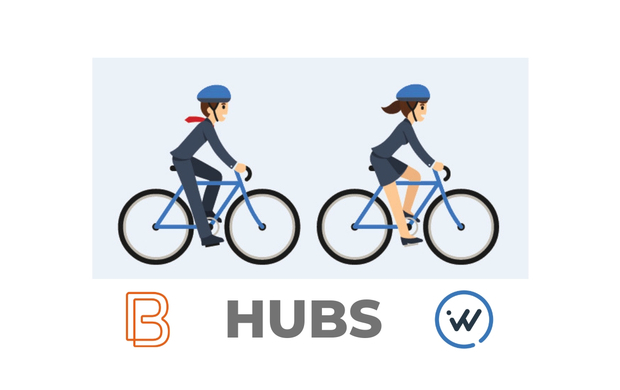 Business networking is often a very formal affair with a bunch of people who have no common connection. Traditional types of networking have their place, but why not get together over something that we all love - cycling.
Wright Solutions & B13 Technology have come together to create an opportunity for like-minded professionals, business directors and senior decision makers to get together once a month and go for a ride - the chance to enjoy some fresh air, get some exercise doing something we all enjoy and expand our professional and personal networks at the same time.
All you need is any bike (mountain, road, or hybrid), a helmet, cycling proficiency and a reasonable level of fitness. And you should be prepared to talk about yourself and your business whilst sat on a bike next to someone a lot like you.
Rides will start and end from a suitable 'edge of Birmingham' location and then head out in to the countryside. They will be led by experienced ride leaders who will ensure that:
A) We ride safely in formation.
B) We ride at a social pace (13-15mph average) so that conversation is possible!
C) We ride a sensible route that is challenging enough to be fun and flat enough to be inclusive.
D) We ride at the pace of the slowest so no one is left behind.
E) We rotate as a peloton so you can talk to everyone.
Our next ride is Wednesday 7th August and from then on you can expect it to be the first Wednesday of every month. BOOK on-line NOW.
Come along, switch your professional networking up a gear and join us in getting this networking group on the road.
Please email jon@wrightsolutionsltd.com (or click here) to register your interest for future rides and we'll be sure to send you details as soon as soon as that ride goes live on Eventbrite.