Posted on 6th September 2016
Richard Mullender - Negotiation Specialist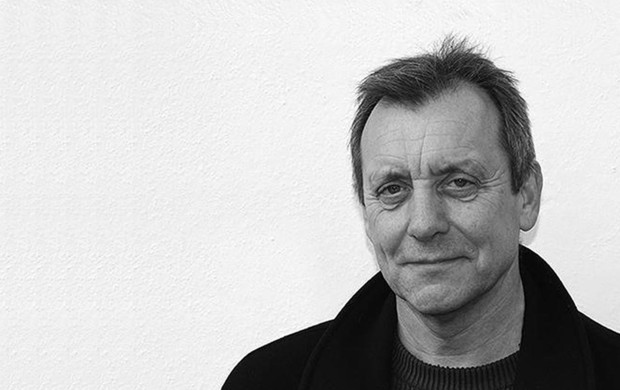 After military service and time in the private sector, Mullender joined the Metropolitan police. He worked as a detective investigating serious crimes. Then one life-changing day he trained to become a hostage negotiator.
His skills were so well regarded that he was appointed Lead Trainer at Scotland Yard's National Hostage and Crisis Negotiation Unit.
Talks with the Taliban
We're not at liberty to tell you Mullender's full activities in defence of British subjects abroad. However he was part of the team that negotiated the high-profile release of three UN workers held hostage by the Taliban in Afghanistan in 2004. And Mullender's listening expertise contributed to the intelligence that informed the rescue of Norman Kember in Iraq in 2006.
Business and hostage negotiations
As a hostage negotiator, Richard Mullender and Wright Solutions have formed a strategic partnership to develop elite-level negotiation and listening skills for businesses.
There are parallels between business and hostage negotiations. Both require you to put emotion to one side.
In order to negotiate effectively, you have to stay a little bit cold. In a big business negotiation where you've got an opportunity to make loads of money, you've got to be really careful you don't give away stuff.
With hostages, the stakes are higher, of course: life or death. Objectivity is difficult. "You're desperate to help these people. People are very upset, and feel quite hopeless. Families feel like they can't do anything, there's no control." Time stops during negotiations. "It's your life. The rest of the world might as well stand still."
Richard's Approach to Negotiation in Business
Is questioning really the best way to get information? Can you really walk in another's shoes and see the world as they do? Can you really control the words that come out of your mouth? Do Active Listening Skills really teach you to listen? Ever wonder how the professionals are able to persuade and influence people in times of extreme stress?
Our lead Negotiator consultant Richard Mullender shows you the tools and techniques he used in his career as a hostage negotiator and police detective.
Richard's approach to improving your negotiation skills is based on developing exceptional listening skills, skills that will help you discover the values and beliefs that underpin what the other person is saying to you. You can then use this understanding to influence and persuade. The skills Richard teaches are applicable in all aspects of life and business. You can use them with colleagues, bosses, clients, friends and family.
In our Negotiation Training courses, Richard dispels some of the myths of communication, highlighting the way that our beliefs can actually stand in the way of good communication. He then focuses on two types of listening skill – active listening skills and actual listening skills – and shows you how to apply them.
Richard has extensive experience in a range of different sectors including:
Coaching for the public and private sector including:
NFU Mutual
London Midland
Halfords
Accor Hotels
BAE (Dettica)
BNP Paribas
Cambridge University
CIMA
IMI plc
Leeds University
Norton Rose Oracle
SAS
Shell
SJ Berwin
TGI Fridays
Training for law enforcement agencies including:
Scotland Yard Crime Academy
The Federal Bureau of Investigation (FBI)
The South African Directorate of Special Operations, aka The Scorpions
Police forces in Brazil, the Philippines and Cyprus
Advising international government bodies including:
The United Nations
The World Food Programme (as consultant to the Head of Security)
The Maltese Government (pre-Commonwealth Heads of Government meeting)
The Indian secret services