Posted on 6th September 2016
Richard Mullender - Negotiation Specialist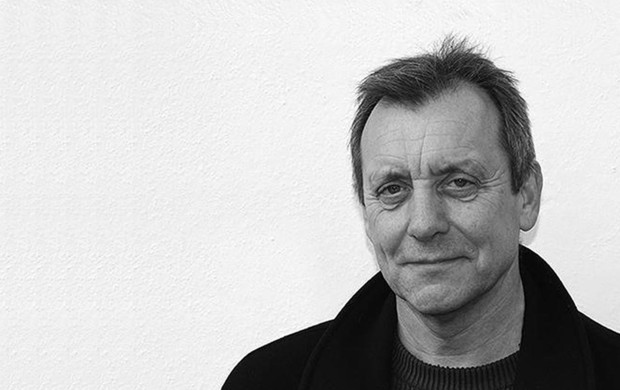 From keynote speaking to corporate training in elite-level listening and persuasion skills, Richard Mullender is making waves.
Why? Because the skills Richard put to use every day as a hostage negotiator have proved to be equally valuable in the business world. A world where effective listening is in high demand – to Boardroom level and beyond – as companies across the globe identify listening as a skill that directly impacts their bottom line.
Because as Richard proves, the intelligence gained from elite-level listening can be used to persuade, influence and negotiate; to revelatory effect.
So what are Richard's credentials?
And what unique experiences equip him to teach listening at an elite level?
It's been a colourful life: after military service (where Richard saw action in Northern Ireland, and spent time guarding Rudolf Hess in Spandau Prison) he went into the private sector and then joined the Metropolitan Police. After decades as a detective investigating serious crimes, Richard was invited to become a hostage negotiator. His success was such that he was appointed Lead Trainer at the National Hostage and Crisis Unit at Scotland Yard, training hostage negotiators across the UK.
During this time Richard was involved in an advisory capacity with the FBI, the UN, The Indian Secret Services, The Scorpions in Mandela's South Africa and The World Food Programme, among others.
Talks with the Taliban
Richard's activities in defence of British subjects abroad are largely confidential. However he was part of the team that negotiated the high-profile release of three UN workers held hostage in Afghanistan in 2004. And his listening expertise contributed to the intelligence that informed the rescue of Norman Kember in Iraq in 2006.
Life or death listening training
Richard now speaks and trains for the private, public and not-for-profit sectors. This latest stage in his career has seen him fulfil speaking and training engagements in every corner of the globe. He's helped people to achieve ambitious outcomes – from Downing Street to PwC, from LinkedIn to BT, and from Cambridge University to Sky UK. And he can help you, and your people, to do the same.
Richard has extensive experience in a range of different orgainisations and sectors including:
Accor Hotels, BAE Systems, BNP Paribas, Cambridge University, CIMA, NFU, Halfords, London Midland, BBC, Leeds University, Hilton, Waitrose, Sky, SJ Berwin, BT, NSPCC, Bank of England, pwc, informaTGI Fridays.
Training for law enforcement agencies including:
Scotland Yard Crime Academy
The Federal Bureau of Investigation (FBI)
The South African Directorate of Special Operations, aka The Scorpions
Police forces in Brazil, the Philippines and Cyprus
Advising international government bodies including:
The United Nations
The World Food Programme (as consultant to the Head of Security)
The Maltese Government (pre-Commonwealth Heads of Government meeting)
The Indian secret services