Posted on 27th February 2018
The Battle of the Recruiters - Contingency vs Retained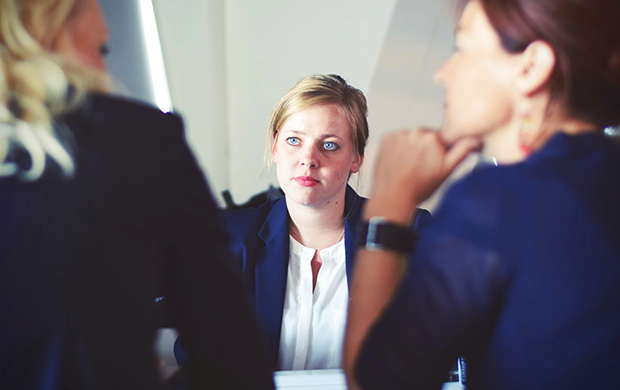 When most people think of recruiters, they focus more on the job at hand rather than the type of recruiters out there. In fact, there are two different types of recruiters; contingency and retained.
Contingency Recruitment
Contingency recruiters typically offer a service that is performed free of charge, until the day a candidate they have put forward takes a position with their client. Recruiters working on this basis tend to have huge competition and even end up competing with advertising agencies, the client's internal recruiters and direct applicants.
In theory, the way in which contingency recruiters beat their competition is to only put forward their best candidates, those who are more likely to win the position, faster than the other channels. For example, if there is a hard to fill position available, contingency recruiters should only put a handful of candidates that are qualified for the position forward as opposed to every and any candidate as it is vital they succeed, or they will not get any money, and their search has will have been unsuccessful.
Retained Recruitment
Retained recruiters, on the other hand, differ in terms of practice as they tend to request some upfront fees before they carry out a candidate search. The main reason for this is due to the fact that retained recruiters operate on an exclusive basis, meaning the recruitment company will work very closely with their clients and take the time to understand their wants and needs before putting candidates forward.
From this, recruiters and clients agree on a methodology to help find the very best candidate. This is usually a rigorous process and retained recruiters will put forward a shortlist of multiple candidates (typically three to ten names) before interviews commence.
Ideally, the retained recruiter will present five candidates with the perfect skills, qualifications, experience, location, salary and so on. All the client has to do is pick the candidate they like the most.
Most companies opt for retained recruiters when they are looking to fill a senior or executive position or after they have carried out cheaper alternatives and had no success. Therefore, we suggest you weigh up your options before wasting valuable time and money on cheaper alternatives that may not work out.
Methodologies
There are many differences in the methodologies in the recruitment process for contingency and retained recruiters, for example:
Contingency recruiters
The contingency recruiter will try to carry out the process a lot quicker and deliver more candidates in order to increase the odds of making a placement, some of which are of high quality, others are not.
As well as this, contingency recruiters quite often move on to other vacancies or clients where they believe they can get an easier win in order to bag some money and keep their boss happy. However, with that being said, some still take the time to ensure their candidate meets the client's expectations.
Retained recruiters
Retained recruiters tend to take the time to get things right using the processes and agreed methodologies determined at the earlier stages. They are confident that they are going to fill the role as a result of their exclusivity terms.
Sometimes a retained search can be lengthy and difficult approach, but is most likely better long term.
What does this mean for candidates?
If you are looking for a new role or are ever approached by a recruiter regarding a vacancy, it is important that you ask them how they got the assignment and what the competition is, to give you an indication of how the recruitment process might progress and how best to work with the recruiter.
How can we help?
Wright Solutions have over twenty years experience in the HR sector and work personally to provide high-calibre candidates for specialist executive roles in human resources and learning and development.
Please feel free to call us on 0121 222 5599 for an informal discussion or send us an email to info@wrightsolutionsltd.com.