Posted on 18th December 2019 by Paul Wright
2020 Vision
Tradition suggests it is the time of year to reflect on the past and look forward to the future with anticipation and hope.
I believe though that the time to Reset is NOW, ready for action over Christmas and into the New Year!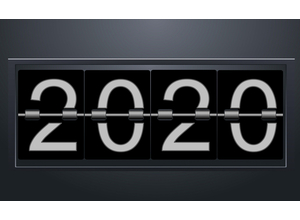 How many times have you made grand plans on New Years Eve? How often have you achieved those goals? Is Life moving forward in your desired direction year on year? How do you make 2020 the year you realise those goals/ambitions and turns those dreams into reality?
You change your story!​ You live out the story you desire and change the script to achieve.
"How do I do that?" I hear you ask.
Number one fundamental question to ask yourself - What am I focusing my attention on? Is this useful and taking me in the right direction? You have to take charge of your model of the world in order to affect real change.
As a qualified NLP and MindFactor Coach I support leaders in business to live their best life, utilising proven and effective coaching methods. Make 2020 the year you really succeed in business and in life.
Call me (Paul) on 0121 222 5599 and let's start NOW.