Posted on 16th October 2017 by Jon Terry
5 Effective Steps for Hiring Modern Employees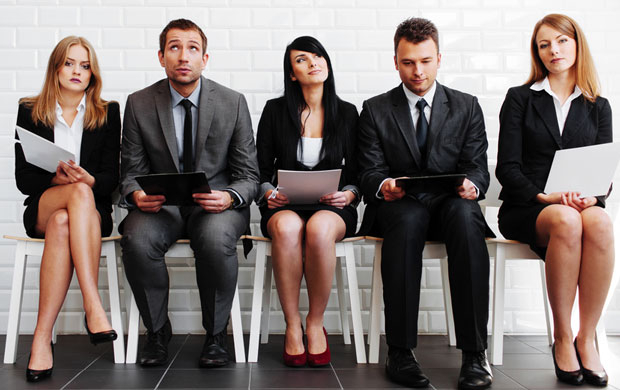 The recruitment process has changed a lot in the 15 years that Wright Solutions have been around and with continued advances in technology and social media it continues to change.
To be honest we think that as recruiters the variety of "routes to market" and buzzwords like "Candidate Experience" can make the process quite overwhelming. We're relatively confident that we can make it work for us but if you're off trying to find your own candidates then we recommend you think of the following five simple steps to help you hire modern employees.
Step 1 - Ensure your advert is accurate
Even though this one sounds simple, it is something every recruiter should do; many modern recruiters are still making mistakes when it comes to providing accurate job adverts and job descriptions. Therefore, it is essential that you double check your advert and copy before posting it. Is the criteria all there? Are there any spelling or grammatical errors? Does it state everything it needs to?
This will not only keep your hiring manager happy, but it will also make your search more accurate. You want potential candidates to tick every box which is something they cannot do if it's not all there.
Step 2 - Get screening
Screening is a very important part of the recruitment process as it helps you sort your 'yes' and 'no' piles before interviews take place. You can identify those who have relevant experience, good knowledge and skills within the industry through screening CVs, while determining those who don't make the cut. However, when doing this, you must ensure that you look out for the vital aspects your client wants or doesn't want in a employee. For example, education, job history, duties within previous roles, job hopping, gaps in employment and lack of career progression.
But don't forget you are hiring a future colleague and sometimes a simple screening process will see you missing out on the perfect individual. Do take time to think outside of those boxes from time to time if the background merits it. For example, do you really want to miss out on someone because they haven't quite finished their professional accreditation?
Step 3 - Schedule interviews accordingly
When it comes to scheduling your interviews, you need to remember that you might need to be flexible. Remember that your ideal candidate may still be in a current position. Therefore, can you schedule interviews outside of their current work hours as this also tends to be the time people are more relaxed when they don't have job stress to worry about. Your interview will then also follow that vibe, and you can gain more out of that candidate.
Step 4 - Don't leave them waiting
Once the interview has come to an end, you need to remember not to keep the candidate waiting for a long period of time. If you're not careful you may find yourself missing out on them as they find another position with a different company. If the candidate has been successful, let them know and ensure you offer them the correct salary and benefits as quickly as possible.
Step 5 - Get them excited
When you are informing successful candidates, get them excited. Make them want to work there before they even start as this will also make them feel more motivated when they are ready to take on their new role and have this in mind throughout their notice period and onboarding process. A quick look at LinkedIn these days and the pictures of people's welcoming desk will tell you how important it is that Millennials feel wanted before they even start.
---
If you need further advice and guidance on how to approach this situation, would like to learn how to deal with it or want to contact a recruitment consultant, contact Wright Solutions today on 0121 222 5599 or email to info@wrightsolutionsltd.com.