Posted on 3rd September 2015 by Jon Terry
A Tale of Two… Candidates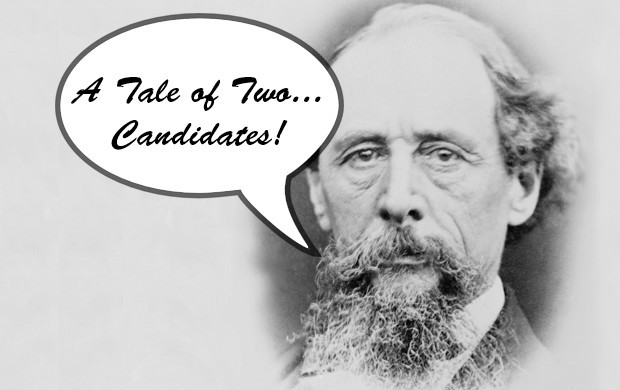 "It was the best of times, it was the worst of times, it was the age of wisdom, it was the age of foolishness…"
Or put less prosaically…
We have recently been working on fulfilling a vacancy and have spoken to two candidates well-suited to the role:
Candidate A
Candidate A looked great on paper! They had the right sector experience and a fabulous CV. They seemed great when we spoke to them on the phone, but unfortunately they were always just that little bit too busy to find five to ten minutes to talk to us properly.
"I'll call you tomorrow… I'll see if I can't make time to talk at lunchtime… Perhaps I can call you this evening… Oh I am really sorry but something has come up, can we rearrange?".
They didn't take the opportunity to talk to us properly in order for them to get the best from us and make the most of the help we were offering and therefore they didn't get the opportunity to find out if they were the right fit.
Candidate B
Candidate B, on paper, was perhaps not quite as strong and certainly their CV needed some work. But they talked to us. They rescheduled their diary to make sure that they could find time to answer any questions and they went on to show more flexibility when the client was struggling with their diary.
They always provided us with prompt feedback and when the client had a few concerns they made sure they were free within five minutes to talk directly to them on the phone.
Today the client made an offer to their ideal candidate and is really looking forward to getting them started soon.
Guess Which Candidate Got the Job?
So which candidate got the job? Was it candidate A that had a fantastic CV and plenty of experience, or was it candidate B, whose CV was perhaps a little lacking and could have done with a little bit more experience, but they showed willingness and flexibility and did everything they could to accommodate the client and their recruitment process?
That's right, you guessed it… Candidate B got the job!
The Moral of the Story
The moral of this story is: you can be the best candidate on paper but recruitment isn't done on paper! It is vital that you make time for yourself to be recruited for the job you want.
We are regularly contacted by candidates that need help finding a job in HR. That is what we are here for, it is what we are good at and we can definitely help you when applying for a job, but please take our advice; be flexible, be punctual and put the client and, ultimately, yourself first.