Posted on 21st October 2018 by Paul Wright
Have one on us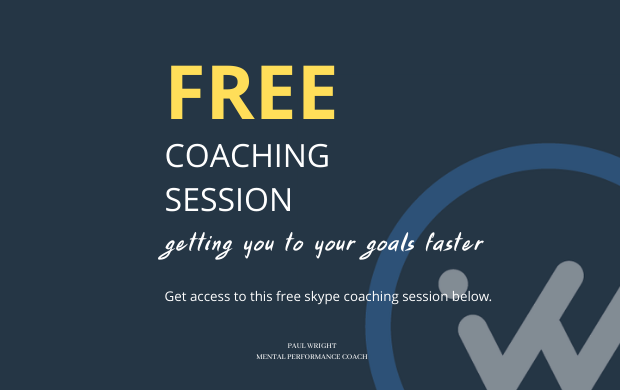 I am delighted to offer you this first coaching session free of charge.
It is important to get to know each other and find out if there is mutual rapport and if I believe I'm the right coach for you. We can do this in an introduction videocall*, which is free of charge.
You can tell me a bit more about what you would like help with exactly and I will explain more about me, my background and how I work. We can work together in person either in the UK, videocall or combination of the two.
Helping you get your goals faster and personal growth
It is my aim to create results that last long after we have worked together. This requires some initial time, energy and commitment to achieve this lasting change and to reach your goals and full potential. Creating new behaviour, habits and results, takes time. Depending on what you would like to achieve we will determine how much time we will need together starting with a minimum of 4 sessions. In case we do go ahead, I trust you will be committed and you will work on your own progress in between sessions.
BOOK Your Free Consultation Now!
Email Paul at paul@wrightsolutionsltd.com or call 07977 042 907 to arrange a free initial consultation.
* Coachee must be over 18. 1x session per person. 1x 45 minutes videocall. Have a internet connection.