Posted on 12th September 2016
How to Reassure Staff Post Brexit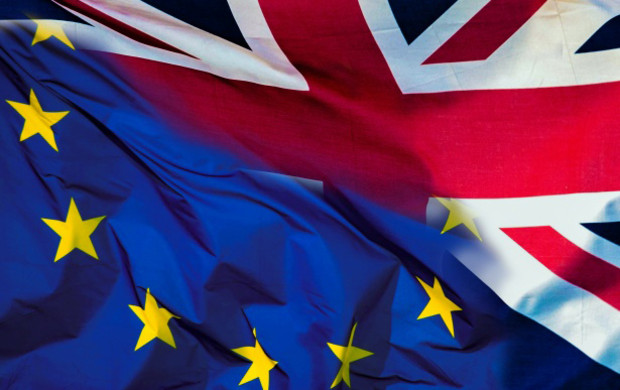 After the Brexit vote on Friday 24th June, many members of the working public stayed up all night to witness the events of the EU referendum unfold, while many many others woke up to the shock news.
Fear struck those with large numbers of non-UK citizen staff and those who work within companies that trade heavily in EU countries.
Short term impacts of market turmoil and uncertainty have been felt and concern is high in regards to long term implications for organisations. As a result of these strained conditions it is now harder to maintain high quality performance within companies that may be affected. Therefore, it is key that employers spend time considering how to keep their employees working at their best during these times.
Brand Reputation and Talent Acquisition
Recent studies suggest that brand and reputational damage were ranked as the largest risk for organisations, with failure to attract and retain talent fairly close behind. Afterall, who wants to go and work for an organisation that might be failing? Brand management and talent management are key terms which inevitably link both HR and marketing teams, but some may go further to argue they should be used by leaders to motivate the entire organisation.
Simply put, if an employee is proud of the brand they work for and they get satisfaction from their role, they will work harder and provide increased levels of service. All leading to improved customer retention and greater overall organisational performance.
Implications can be shown for both marketing and HR teams who have a key role to play, although everyone within the organisation has a role. A positive organisational culture is key to gaining success.
Positive Ethical Values
Recent enquiries into firms such as BHS and Sports Direct show that in situations where limited open channels of communication exist and positive ethical values are not very prominent that there is a direct impact on working practices within organisations. Each time the need for CEOs to emulate ethical and strong values is evident in order for the firm to succeed.
However, strong, ethical values were shown when many London buildings and landmarks were decorated with the Union Jack as part of a powerful internal marketing campaign from BHS. This wasn't a Brexit related campaign, but instead it was its own campaign known as #savebhs which was launched on behalf on the large amount of staff at risk and millions of customers who do not want to see another large British institution go bust.
A Message to Employers
One thing to remember is to keep it simple, one of the main things organisations should steer clear of is over-complicating any changes by announcing a tangle of new processes and bombarding employees with information on them.
Ruthless prioritisation is a good approach, creating clarity of what to, and what not to, focus on, defining priorities for your leadership team in order for everyone to focus on doing things better.
It is key to prepare line managers to respond to concerns or questions over the impact of the referendum decision so they can stick to the facts during these discussions.
Finally, a further issue is to keep in mind is how the emotive decision has been for many employees post referendum and with that, the likelihood for opposing views. In many organisations over half would have been 'remain' voters and may be going through the grief cycle including denial, shock and anger. Others may have been 'leave' voters and are suffering from buyer's remorse. This will have left them feeling suspicious and cynical, or generally less accepting and, therefore, it is essential that communication is put together very carefully.
---
Wright Solutions offer executive recruitment services and have a team of expert executive recruiters that specialise in placing candidates for executive roles within Human Resources (HR) and Learning and Development.
For more information or to discuss our services please feel free to get in touch either by telephone on 0121 222 5599 or by email to info@wrightsolutionsltd.com. Don't forget you can follow us on Twitter, Facebook, Google+ and LinkedIn or sign up to our newsletter for regular updates.