Posted on 1st October 2017
Important Things Candidates Should Know About Executive Recruiters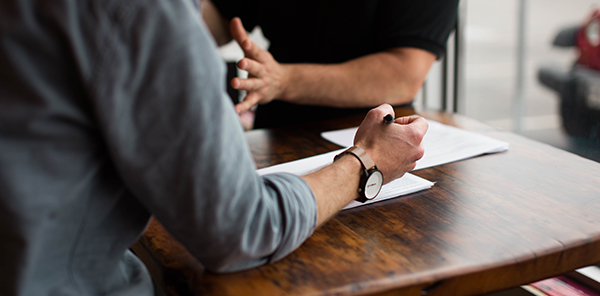 If you've carried out a number of job searches in the past, we're sure you've probably come across a wide range of executive recruiters. Some you may have approached by filling out applications, and others may have approached you through platforms such as LinkedIn. Whatever the case, are you aware of these three important aspects of an executive recruiter's role?
We're all different
One of the most common things to note is that many candidates think that all recruiters are the same, and yes, they may have the same goals, but we all differ. For example, some recruiters work in-house, hiring new employees for their workplace, whereas others work externally and hire candidates for their clients. So, before you start connecting or continuing a conversation with a recruiter, it is important that you check if they're working with a specific firm, and which it is.
We work for our clients
When working externally, recruiters are most likely going to carry out an executive search to help them find the very best candidates to fill the open positions. Search firms deliver extensive benefits beyond finding and attracting candidates; they must also assess the organisation and its culture to find the talent best suited.
It's a two-way street
Building a relationship with executive recruiters is a two-way street, you can't expect them to do all the talking and make all the effort if you want the job. Think about what you both may have in common, ask them questions and make an effort. This will not only improve your relationship with the recruiter, but it will also help you widen your network so that you can come back to them when needed, or they may come to you if an opportunity arises that they may think will benefit you.
So, next time you perform a job search, or are approached by a recruiter, think of these three things, put them into practice and see if there is any difference with the way the process goes.
---
Wright Solutions offer executive recruitment services and have a team of expert executive recruiters that specialise in placing candidates for executive roles within Human Resources (HR) and Learning and Development.
For more information or to discuss our services, please feel free to get in touch either by telephone on 0121 222 5599 or by email to info@wrightsolutionsltd.com. Don't forget you can follow us on Twitter, Facebook, Google+ and LinkedIn or sign up to our newsletter for regular updates.