Posted on 5th May 2021 by Jon Terry
Why you need to take some time with your Job Specifications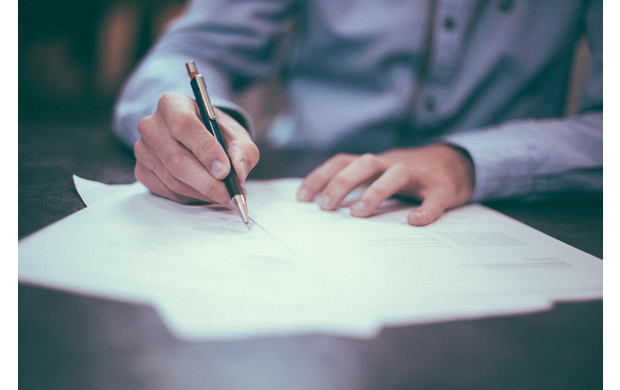 We're always reading and writing blogs and articles on how important it is to get your CV right. And most recruiters have seen similar blogs somewhere about writing the perfect advert. But how often have you given much thought to the Job Description?
And yet any recruiter will be able to tell you that almost without exception at some stage the job seeker will ask, "Can I have a look at the job spec please?". Clearly for many people the Job Description is a crucial part of the decision making process: A sight of the language the business uses; its journey to where it is today; as well as its vision for the future.
As a Recruitment Consultancy used to working within the HR sector you might imagine we see best practice and often the formal job paperwork and descriptions that are shared with us are OK. However it is not unusual for us to be sent an "up to date" Job Description that is obviously an afterthought. Cut and paste from something last used 2-3 years ago, horribly inaccurate and handed over with a sense of shame and a nagging doubt about whether there isn't a nasty typo or worrying lack of attention to detail. In fact the job spec often isn't worth the paper it's written on.
And the reality is that not bothering with a job spec creates additional work as you find yourself
having to take longer during interviews explaining the reason for the role, what the

day-to-day

challenges are going to be and what it is that you are looking for in a successful candidate.
s

truggling

to justify to internal stakeholders

why

you

can't

seem to attract the right sort of individual to the business critical role that they are recruiting.

l

ooking

unprofessional as you

try

to

provide

quantifiable

feedback to the candidate

seeking

to understand where they did not match up to the job role.

f

acing

accusations of Bias (unconscious or otherwise) when candidates are rejected without useful feedback.
Instead there is a massive benefit to be had from taking time to review and improve your job description before you set out to recruit for any role.
What your Job Description needs.
There is no Legal requirement to have a job description so you have a good deal of latitude about what you do and don't include on the job description. The best job descriptions don't need to be explained or clarified, are easily read and clarify what you are recruiting and what you are looking for in a candidate. They should include the following.
Background on the business and the role.
What has come before. What project challenges do you have in the role and in the business at the moment and in the future. This is a chance to introduce your Corporate Vision.
Where the role sits in the organisation.
Who does it report to. Who does it manage. What key stakeholders are there.
What set of skills are you looking for.
Defining as you do what is essential and what is a nice to have.
What behaviours are you looking for.
Can you show how these align to your Corporate Values.
What other non-negotiables do you have.
Driving license. Language skills. Professional qualifications
And then…. Once you have done the above and thought about how you have sold the role to a prospective candidate… then add the following.
Job Title
Stating whether you might be prepared to discuss / negotiate it. (You would be amazed how often great candidates might be put off or encouraged by a job title)
Salary
Any negotiation. When is it reviewed. How will it be reviewed
Benefits
Make sure you are clear about what the business does with both Quantifiable Benefits (Pension, Life Assurance, Holidays, Bonus, etc) and Non-Quantifiable Benefits (Well-being programmes etc).
At all times…. Make sure that the document stands by itself, that it is concise and can be read and understood by someone without needing to be clarified and explained.
In Conclusion
You will be amazed by how well a simple, well thought out job description will work for you as a recruitment tool.
You will have fewer candidates pulling out of an interview (or not turning up) because they

don't

think that the role is right for them.
You will have

more candidates for interview, prepped and ready to shine and

eager

to work for such an organised and credible business.

You will have an extra string to your bow when negotiating an offer

("I can't promise you more money but you've seen how professional we are during the recruitment process and

you know clearly what we are looking for and how we will define success").
And how can Wright Solutions help you?
Wright Solutions is an established Recruitment Consultancy employing experienced value adding Consultants. Just as candidates registering with us can expect concise and impartial advice on their CVs, Cover Letters and Interview Skills so we offer the same sort of advice and guidance to our partner businesses.
Even if you are not recruiting at the moment or are only looking at internal applicants we would be delighted to talk and offer a free review of your Job Descriptions and Interview Collateral.
Give us a call on 0121 222 5599 and talk about your challenges and pick our brains!