Posted on 1st June 2023 by Diana Sharp
LoveBrum, Wright Solutions & #OneBrum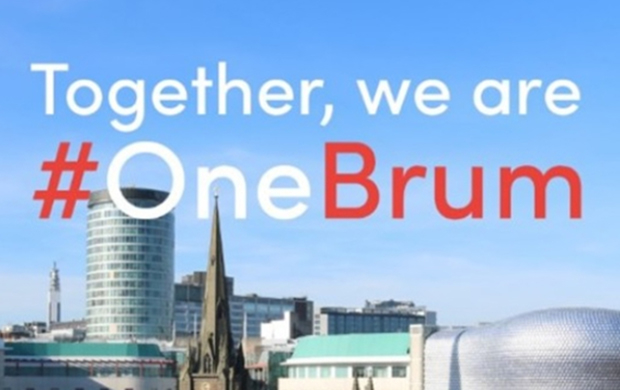 You'll have seen recently that Wright Solutions became very proud Corporate Members of LoveBrum and were looking forward to supporting them with a number of initiatives over the course of the next year. Current circumstances have however changed a lot of peoples' plans and LoveBrum is no different.
At the heart of LoveBrum is their monthly funding of local grassroots causes, which supports hidden gem projects right across our city, and showcases the fantastic work that amazing people undertake every day to make Birmingham an even better place. However they have made the decision to temporarily pause those funding rounds and are instead launching a brand new initiative centered around uniting Birmingham and fundraising for causes who are continuing to deliver great work to help our city during the pandemic. The campaign, #OneBrum will be raising money to financially support local causes who are delivering specific COVID-related initiatives. They will also be organising a whole host of virtual events and activities to keep the city entertained and moving over the next few months.
At the moment they are looking for people to do two things; donate just one pound to support the work happening right now in Birmingham to support our communities, and do one thing locally to help, whether that's phoning someone in isolation, or a shopping drop for a local vulnerable person. We understand that there will also be the opportunity to come together at one of their online events too, raise money for LoveBrum, and have some fun!
Wright Solutions totally support this initiative and want to draw it to you attention
We will continue to champion our Lent Clothing Challenge "Forty Days Forty Items" and when things return to normal we will arrange collection of the donations that we know were piling up. But we hope that in the meantime you, like us, will get behind the #OneBrum initiative.
Read more & donate here.
Click here for more information on LoveBrum and how you might be able to get involved long term as an individual or a business.