Posted on 19th June 2015 by Jon Terry
Never Underestimate the Power of the Dark Side (a.k.a. a Recruitment Consultant)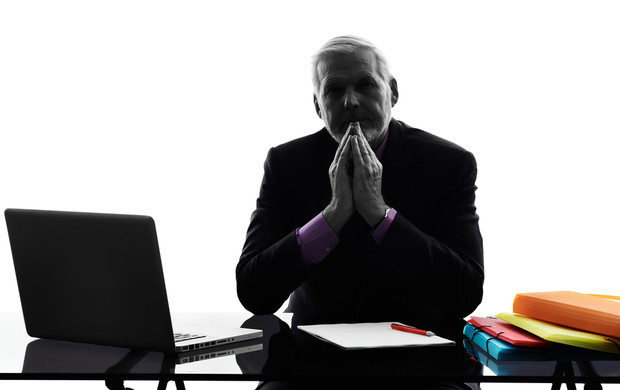 In the brave new world of LinkedIn, social media and direct sourcing methodologies there is surely a tempting conclusion to draw... "I don't need to use a Recruitment Consultant". Before you draw that conclusion yourself let us give you a few reasons why that might not be true and why you should never underestimate the power of the dark side.
Seven Reasons to Embrace the Dark Side
1. Beating the competition
Is your brand/business as strong as you think it is? It is a very competitive market place and lots of other people out there are using all the same (if not better) methods. At best it is a level playing field and it is likely someone is more attractive than you are. Using a recruitment consultant could give you the edge and help you to explore areas that others are not.
2. Selecting the right candidate to interview
Finding a CV is easy, but, you're looking for a colleague, and someone is going to need to vet the applications to find candidates worth interviewing and employing. An experienced consultant will have successfully placed hundreds of applicants and will be able to effectively whittle down those CVs more quickly and efficiently.
3. Appealing to the candidate
Are you looking for a Rolls Royce but have the budget for a second-hand Volvo? Someone is going to have to persuade your perfect candidate to apply and interview for a job that may even be offering the same as their current wage. You've only got 140 characters on Twitter, how are you going to do that? Surely this is easier for the consultant who knows their candidates inside out.
4. Keeping it on the down-low
You want to do this on the QT. Do you need the existing team to know that you're recruiting for their new boss? Do you want them to know that you will be keenly looking for options to interview alongside your own internal applications? Using a recruitment consultant can help keep the whole process discrete as you are at liberty to instruct them not to advertise or mention your company by name.
5. Speed and efficiency
You haven't got time to waste. You want someone to start tomorrow rather than at the end of a two week attraction and selection process. Can you do that or would you be better off talking to a recruitment consultant who has been doing this for 10+ years and is in regular contact with the available talent?
6. Securing the deal
Who is going to negotiate the salary and start date and ensure that your chosen candidate doesn't turn you down for the counteroffer? An experienced consultant will maintain a strong relationship with their candidates, keeping open communication and acting as a trusted advisor.
7. More cost effective than you might think
Recruiters aren't as expensive as you think they are. Yes they charge you a percentage fee but ONLY if they find you the right person. Is this as big a risk as advertising, spending significant work hours interviewing and then not be able to secure the right person?
---
There you have it, seven reasons why you should reconsider using a recruitment consultant to hire your next candidate. A recruitment consultant can help you to outshine your opponents in a competitive market and select and secure the ideal candidate for the position quickly and efficiently.
For more information or to discuss our services please feel free to get in touch either by telephone on 0121 222 5599 or by email to info@wrightsolutionsltd.com. Don't forget you can follow us on Twitter, Facebook and LinkedIn or sign up to our newsletter for regular updates.