Social Selling Workshop, Birmingham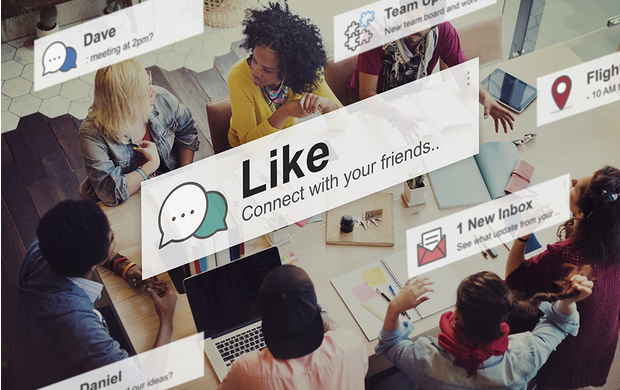 Are you looking to harness the power of Social Selling in 2019?
Book now for our 1-day Social Selling Workshop in Birmingham on 16th May, in partnership with Salestrong.
We're hearing a lot about the need for salespeople to use Social Selling and yet most are failing to use it effectively, struggling with how best to utilise Social Selling to engage with their prospects and customers.
1 Day Event
---
Birmingham
Thursday 16th May 2019
9am - 4.30pm
---
Free
---
If you are having difficulty booking your place, please call Paul on 0121 222 5599 or email paul@wrightsolutionsltd.com.
With buyers now completing approximately 68% of the buying process online and 75% of B2B buyers using social media to inform their buying decisions, salespeople need to have a strong personal online presence if they want to be in the running.
Our 1-day Social Selling Workshop will arm you with the knowledge and skills required to achieve amazing results, simply by harnessing the power of Social Selling platforms.
You Will Learn:
How to build a personal digital brand
How to target and connect with the right people
How to add value through the finding and sharing of content
How to create interesting and relevant content and commentary
How to leverage your existing networks to grow your funnel and extend your reach
How to observe Social Selling etiquette; the 'dos and don'ts'
How to plan Social Selling into your day
How to turn Social Selling into a sale
For more information, take a look at our Social Selling page.
Frequently Asked Questions
Do I need to have Social Media accounts set up before attending the workshop?
All attendees will need to have a Linkedin account set up prior to attending the workshop, however, it does not matter how 'complete' your profile is or whether or not you have used the account to post and share. Please just ensure you know the username and password of the account, so you are able to log straight in on the day of the workshop.
Watch this video for tips on setting up a Linkedin account.
Who is this workshop for?
B2B Sales people and sales leaders looking to accelerate their own, or their teams', Social Selling skills.
Unless you are already regularly and proficiently using online platforms to engage with prospects and customers and raise the profile of your own personal brand, this workshop is definitely for you.
What equipment do I need to bring with me?
You will need to bring either a laptop, MacBook, tablet or similar. Phones are not ideal for training just because the layout of web pages changes in mobile view. If you do not have a suitable device to bring along, please do contact us, as we can loan you a mini iPad for the workshop.
How many free places can I book?
Each organisation can book up to a maximum of 3 free places. If there are more than 3 people within your organisation wanting places, please contact us for further information.
Do you have any more information on Social Selling?