Posted on 22nd April 2019 by Paul Wright
Understanding Unconscious Bias in Recruitment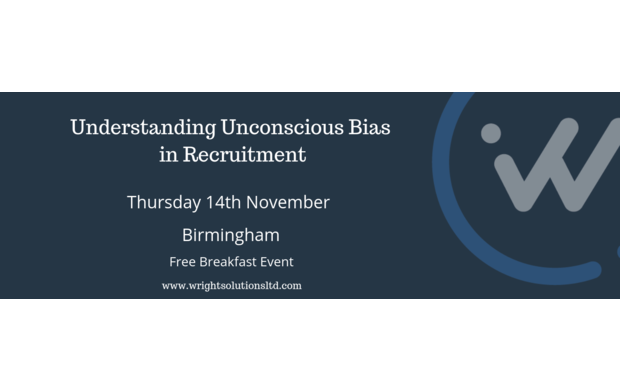 How to Reduce Personal Bias when Recruiting
This FREE interactive breakfast event on Thursday 14th November in Birmingham, invites you to;
• Address how and why people are biased
• Understand how unconscious bias can impact your recruitment processes
• Take action to reduce bias from your decision-making and behaviour when recruiting
We will then invite an open discussion on Recruitment and Selection successes and challenges to date.
BOOK NOW
Date: Thursday 14th November 2019
Time: Arrival from 7.45am for coffee and pastries. 8.15 am start. 10.30 am finish.
Venue: Wright Solutions, 1 Devon Way, The Innovation Centre, Longbridge, Birmingham B31 2TS
This event is aimed at in-house recruiters and HR professionals, looking to collaborate, network and eliminate bias from their workplace recruitment process.
BOOK NOW
If you would like to know more about future events click here or contact Paul Wright on 0121 222 5599 or email paul@wrightsolutionsltd.com