Posted on 19th January 2016 by Jon Terry
Penguin Random House Remove Degree Requirements for New Jobs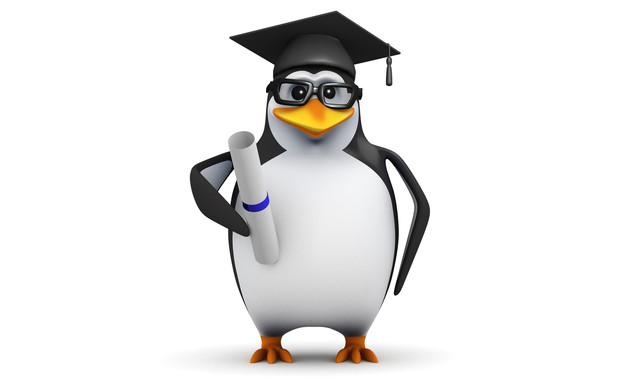 Penguin Random House publishers recently announced that they are doing away with university degree requirements for its new jobs in an attempt to appeal to a more diverse audience.
How do they think this will help?
On top of removing degree requirements Penguin Random House UK have also removed requirements for A-Levels or UCAS points, basing its decision on "increasing evidence that there is no simple correlation" between work performance and having a degree.
The publishing group simply feels that in order to source the best possible applicants they need to move all academic barriers, and place candidates based on their potential, creativity, strengths and ideas. They also hope to show those that have been through higher education that the university they graduated from will not impact the company's decision.
Penguin Random House UK also believe creating a more diverse workforce, with people with different perspectives and from different backgrounds, will play a vital role in making their products appeal to a wider audience.
Is this the right move?
Penguin Random House UK aren't the first company to take this approach. Late last year Accountancy firm Ernst & Young announced that they would no longer consider degree or A-level results when assessing potential employees, also citing little evidence for success at university relating to achievement later in life. They believe that "screening students based on academic performance alone was too blunt an approach to recruitment.".
PricewaterhouseCoopers (PwC) are another company that has begun to pay less attention to UCAS points as entry criteria for its graduate scheme. A decision that was made to avoid missing out on key talent from those from disadvantaged backgrounds, whose performance at school may have been hindered.
None of these organisations have said that they won't consider candidates with degree level education more highly, they have simply stated that they want to broaden the range of applicants by removing qualification requirements and give talented people from different backgrounds a chance.
Not only do they provide an opportunity for those that have chosen not to pursue higher education, but they open up the possibility of finding that extremely talented, ideal individual that they may not have found before.
Do we agree with their approach?
In short, yes.
When we and our clients look at CVs these days the most important thing is professional credibility and achievement.
It certainly won't hinder your application if you have some good academic qualifications alongside that experience but it can't replace it. And if we're honest there are occasions where a long list of academic qualifications (whilst impressive) does pose the questions as to why the candidate has delayed entering full-time, permanent employment.
Providing there are suitable processes in place to assess the candidate's skills and strengths and prove their ability to perform in the role, we can't see any reason why degree level education is the be-all and end-all when selecting the ideal candidate.