Posted on 26th September 2016
Time Off for Interview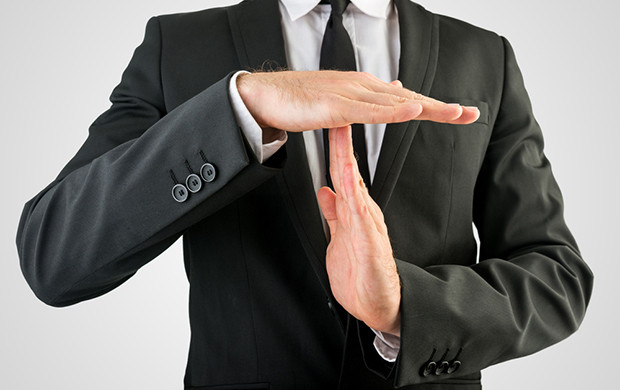 Getting time off work to attend a job interview can be a tricky task. There are only so many times you can call in sick before you get yourself into trouble or you get a mark on your employment record, and it is difficult to secure annual leave at such short notice.
We all know that when seeking out new employment it's important to be flexible, so what do you do to make sure you are able to get away from work and take the next move to develop your career?
Ask the Interviewer
The recruiter has most likely already seen your CV and covering letter, so they know that you are in full-time employment. They should understand that being able to have time off from your current position to attend an interview at short notice is going to be difficult.
Ask them if the interview can be arranged for a more convenient date, perhaps with enough time to be granted a day's annual leave. Failing that, see if they are available to meet out of hours. They obviously like the look of you on paper, otherwise you wouldn't have been invited for interview, so you may find that they will be willing to accommodate. The worst they can say is that they aren't available.
Plan your Days and schedule Your Time
Don't wait until you have scheduled an interview to book time off. Schedule one day a week or every two weeks as annual leave, that way, when you are invited to an interview you can let the recruiter know what days you are available without having to worry about securing time off work.
Regular annual leave will also make your search for new employment less obvious to your peers.
Be Selective
Be selective within the jobs you apply for, only select those you could see yourself doing. However, with modern practice of uploading a CV to an online job search to be automatically put forward for jobs matching your criteria you are bound to be selected for jobs that aren't what you are looking for. Take time to scrutinise the job spec and ask yourself "is this really the job for me?".
Use a Recruitment Consultant
Using a recruitment consultant is one of the most effective ways of securing a new job. Recruitment consultants know exactly what the employer is looking for and will be able to contact the recruiter on your behalf.
Build a relationship with your recruiter, that way you only be put forward for the jobs (and interviews) that are completely relevant to your search.
Advise your recruitment consultant at the early stages of the process that you might have difficulty in securing time off and, hopefully, they can work around that from day one. They should also be able to advise the client who is really keen on your CV that it is illogical to try and schedule an interview at 11.30 or 2.30 rather than the beginning or end of day (or lunchtime).
Ask if someone can do a telephone/skype (email?) interview as the first stage. You may be more inclined to take the valuable time off or chuck a sicky if you have had a chance to talk to the recruiter and are convinced that it is THE job for you.
You recruiter can liaise with the hiring manager on your behalf, and help to arrange interviews at a convenient time for you, they can even "fib" on your behalf.
If you Have to!
As a last resort "medical appointments" can be an option. If the job is potentially your dream one, can you afford to miss the interview?
We can't stress enough that we do not really recommend this approach and advise that it should only be used as an absolute last resort, it could easily backfire and land you in a lot of trouble with your current job (or even the job that you are interviewing for). You should always make every effort you can to make proper arrangements.
If you do have to go with it though, in our experience, dentist appointments often require follow ups and any "symptoms" you may be suffering from are easier to mask. "Book" your appointments with a few days notice, it's much less obvious than suddenly developing problems or falling ill overnight, and then making a miraculous recovery the next day.
Have a Plan
Remember that the interviewer or recruiter for your new role understands that getting time off for an interview can be difficult and that your competition may have the same issues. Do be as flexible as possible. The person who can "make a plan" for an interview is always a step ahead because they have shown willing.
---
Wright Solutions offer executive recruitment services and have a team of expert executive recruiters that specialise in placing candidates for executive roles within Human Resources (HR) and Learning and Development.
For more information or to discuss our services please feel free to get in touch either by telephone on 0121 222 5599 or by email to info@wrightsolutionsltd.com. Don't forget you can follow us on Twitter, Facebook, Google+ and LinkedIn or sign up to our newsletter for regular updates.