Posted on 27th July 2016 by Jon Terry
What Value Can Wright Solutions Bring to Your Recruitment Process?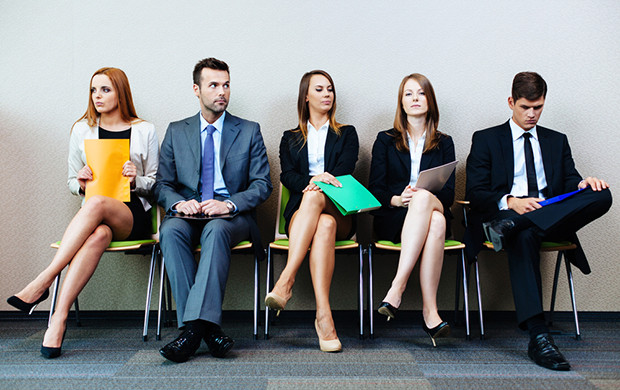 Wright Solutions are a boutique HR, Training and Executive Recruitment Consultancy commonly known for working in partnership with HR teams and professionals.
Here at Wright Solutions we do not use trainee or junior consultants but instead combine the expertise of our senior consultants on every assignment to ensure that our clients benefit from their market knowledge and experience. Therefore, where additional support is needed, our experts will deliver.
Our Experience
Our experience within the human resources sector also means that your HR teams can feel confident they are talking to consultants who understand the culture and language of HR and respond quickly and efficiently to them.
As we have a combined experience over thirty years, we feel as though we have proven our ability in recruiting 'everyday' roles. However, as we go forward we know that market conditions and trends are changing so that your in-house teams are looking to target those roles directly. We therefore expect to be engaged in roles where you may have already completed strong and exhaustive job boards and social media searches where you have been unable to attract the right calibre of individuals. This is where we can be of most support.
Our Consultants
Our consultants have extensive networks which they can use to source the ideal candidate to suit the needs of our clients. The ideal candidate may not be actively seeking employment and therefore may not have responded to your job adverts, but they may well respond to a call from a trusted advisor who informs them that they have a fantastic opportunity lined up for them. We believe that our ability to provide high quality individuals to you from a pool of 'passive candidates' is very beneficial to our clients.
The other scenario in which you may choose to engage with external recruiters is when you need to have a discreet campaign. As a company with experience and extensive networks, we do not rely on job boards or linkedin to deliver candidates and are accustomed to recruiting quietly through direct and discrete approaches.
Our consultants are also confident enough not to send you CVs. We understand that your resourcing teams are likely to have had time to engage in CV shortlisting and interviewing prior to connecting with us. Therefore will will been keen to not send CVs or recommend candidates that we know won't suit the role or business. We also expect that on occasion our searches will confirm your teams have already identified the best candidate available and will be happy to inform you of this as we believe in working in partnership and not in competition with in house recruitment teams.
The Recruitment Process
The most vital step in the recruitment process is the first, thoroughly understanding the job role. We ask for the opportunity to have a full briefing with recruiters and hiring managers to understand not only the accountabilities and essentials of the job role, but also the background to it, where it fits into the bigger corporate picture and to agree on the key 'desirables'.
We look to create an initial longlist of candidates selected from an agreed criteria in the briefing stage and then interview thoroughly to identify the best candidates available to you. Interviews are also thorough and focused on understanding not only what experience they have but what personalities, values and working styles the individuals have.
We then expect to present a shortlist of no more than four high quality candidates to our clients. A brief introduction of the relevant skills and experience the individuals have is supplied and we are keen to have the opportunity to answer questions or explain their experience in more depth to the recruiter or hiring manager.
Wright Solutions
Wright solutions are a team of experienced, genuine and down to earth consultants who take pride in adding value to our clients and putting ourselves in their shoes. You can be assured that if our experience tells us you have benchmarked a salary too high, if you have already seen the best candidate or if you are looking for the impossible skill set, we will tell you. This is what we mean when we mention 'challenging, thinking and suggesting a Plan B, C or D'.
Why spend your time sourcing, interviewing and placing the wrong candidate for the role when we can use our expertise, knowledge and vast amounts of experience to get it right first time?
For more information or to discuss our services please feel free to get in touch either by telephone 0121 222 5599 or by email to info@wrightsolutionsltd.com. Don't forget you can follow us on Twitter, Facebook, Google+ and LinkedIn or sign up to our newsletter for regular updates.