Posted on 10th October 2017
What is Human Resources?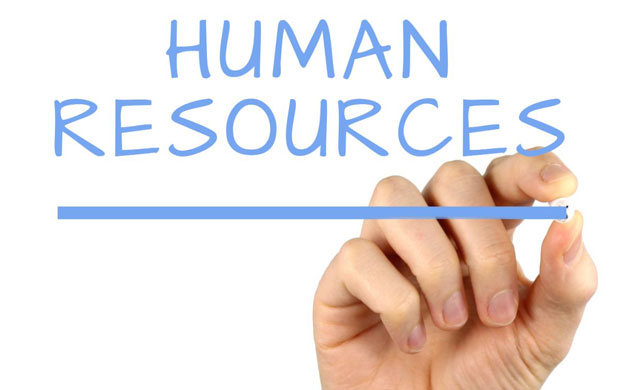 Human Resources is the department within a business or organisation responsible for the hiring, training and administration of staff. The HR department is essential within any business or organisation and it requires a wide range of skills and abilities to keep both employees and management happy. As well as this, the HR team may also take on a number of responsibilities such as:
Writing and distributing employee handbooks
Employee handbooks are an essential part of every business and must be given to each employee once they start a new role within the company. These handbooks will state every important aspect of the business and what you expect from your employees.
Employee handbooks mainly cover aspects of company culture, ethics, policies and procedures, and may need to be updated when new policies, for example, are put in place. It is, therefore, of the utmost importance that employee handbooks are written correctly, include every key aspect and are maintained.
It is up to the HR department to keep these up-to-date, hand them out to all recruits and carry out relevant research and look into ways they can improve throughout the years to keep up with current legislation and policies.
Employee management
The HR department will have a lot of involvement with employees and will most likely be the first people employees turn to when they have an issue or enquiry. The HR department will also make employees feel valued and as though they have someone to turn to. However, this is not only effective for employees but also senior members of staff as they are not taken away from their daily, hectic roles to deal with job-related enquiries.
The HR department will deal with a wide range of employee related tasks, such as:
Interviewing for new positions
Pay and salary enquires
Company benefits
Stress management
Absence
Conflict with a co-worker
Annual leave
Complaints
Arranging employee reviews
Dealing with staff at all levels
Training and development
Terminating contracts
Promoting health and safety
Human Resources also has a key role in promoting health and safety for your business. The HR department can carry out and arrange efficient practices to do this such as risk assessments, fire alarm checks, Portable Appliance Testing (PAT) and emergency light testing. As well as this, the HR department can keep employees updated on new health and safety procedures, inform them where the emergency exits are and give them the opportunity to ask any questions about their own health and safety in the building, coming up with effective solutions that will keep both the employee and organisation happy.
Looking for new members of your HR department?
Are you looking for new member of your HR department? Wright Solutions offer professional recruitment services and specialise in Human Resources, providing recruitment solutions for a comprehensive range of senior and executive management positions. As expert recruiters, we make the recruitment process easier, faster and more affordable.
---
Wright Solutions offer executive recruitment services and have a team of expert executive recruiters that specialise in placing candidates for executive roles within Human Resources (HR) and Learning and Development.
For more information or to discuss our services, please feel free to get in touch either by telephone on 0121 222 5599 or by email to info@wrightsolutionsltd.com. Don't forget you can follow us on Twitter, Facebook, Google+ and LinkedIn or sign up to our newsletter for regular updates.