Posted on 13th March 2018 by Jon Terry
5 Things That Can Make You the Ideal Candidate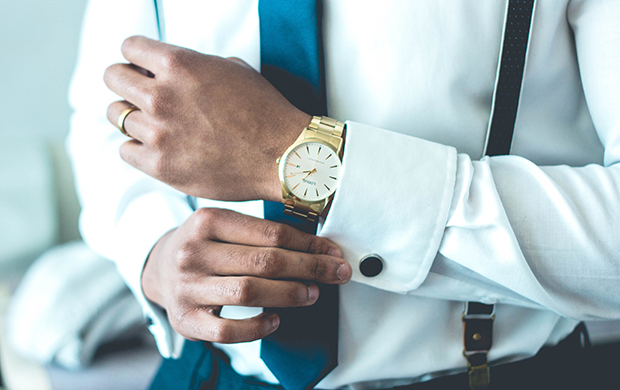 When looking for a new job, we're sure you want to be the ideal candidate; you want to stand out amongst the rest and be chosen for every job you have your eyes on. These five key traits should help you do that.
1. You're easy to find
Being easy to find is key, you want recruiters to come to you but you must make sure that you are are not hidden. You can do this quite simply by using social media and the web to position yourself strategically online. LinkedIn is a perfect platform to do this as you can connect with a wide range of people within different industries, from recruiters all the way up to industry executives. So set up an account, be active on it and get yourself recognised.
2. Your skills are up-to-date
Keeping your skills up-to-date may sound unnecessary if you have been in a high level job for some time. You may think you know all there is to know and have all the skills needed to do the job. But, this is most likely not the case. Therefore, we suggest that you go online, look into current trends and complete an online course or carry out tasks that will give you some fresh new skills, even if they are basic ones.
3. Your CV is ready to go
Now this one is probably the most popular and it stems from situations like this:
You've found an advert for your dream job. It's in the perfect location, the salary is to die for and it comes with a range of benefits. But, you don't have an up-to-date CV at the ready. By the time you've revamped it and are confident it will get you at least an interview, someone else has snapped up the role.
We've seen this happen many times. To avoid this, you can simply ensure your CV is always ready to go. Update it every time you gain a new skill or qualification, ensure it is formatted towards your industry and change the layout where needed to keep it looking current. Don't miss out.
Click here to read our post on how to write the perfect CV
4. You have a fresh network
Even if you have been in one job for the past seven years, you must ensure you stay connected. It doesn't take much effort to stay at the forefront of people's mind; it can be as simple as using LinkedIn to get recognised and connect with people within your industry and recruiters so that when the time comes for you to leave your current position, you have options and know who to turn to in your hour of need.
5. You don't act desperate
We understand that you want a new job, especially if you are currently out of work, but acting desperate can put you directly into the 'no' pile. We take on board than you may be feeling nervous and on edge but acting in that way will only reflect negatively on you. You will show the recruiter than you are unconfident and prone to panic due to pressure. So, even if you are feeling that way, try to cover it up with as much confidence as you can and act as though they need you, not that you need them. However, you must ensure that you do not overcompensate and do this in an arrogant way.
---
Wright Solutions have over twenty years experience in the HR sector and work personally to provide high-calibre candidates for specialist executive roles in human resources and learning and development.
Please feel free to call us on 0121 222 5599 for an informal discussion or send us an email to info@wrightsolutionsltd.com.