Posted on 15th January 2018 by Jon Terry
Attention Millennials: Here are 3 Reasons Why You Might Not Get the Promotion You Want in 2018...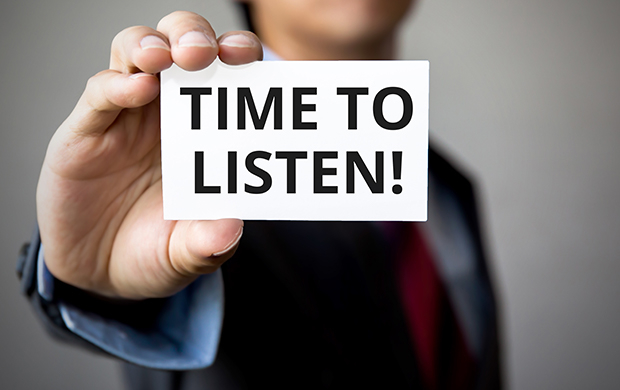 ...And what you can do to overcome them
Millennials often define themselves as leaders or, at least, aspire to become one in the next few years of their career. They are highly motivated individuals who are even ditching the old practice of changing roles after two-three years in order to progress in their career and are opting for a more long-term approach instead.
The majority of millennials are also willing to develop their technical, leadership and personal development skills to help further their knowledge. So why is it so difficult for them to achieve a promotion? Could it be down to this new long-term approach and the position they are in? Or does it have something to do with their leadership skills?
There's no one to replace you
Promotions are great for employees, but while new positions are being filled, others are being left vacant. Filling those roles is not always smooth sailing and it is becoming more and more difficult for business owners to find well qualified and experienced individuals to fill them.
The repercussions of this can be damaging on a business, so business owners try to avoid it entirely and keep staff in their current positions, even if they have shown that they are capable of taking on more responsibility. Luckily, there are ways around this and you can still reach a positive outcome. (However, this all depends on the size of the company, the industry you are in and what your current position is).
First of all, you could carry out some research to see if there are any replacements out there, someone who can fill your current role for you. Obviously, you shouldn't suggest this if there is no talk about getting a promotion, but you could liaise with your manager and ask them to give you the opportunity to find a replacement if this is the only thing standing in your way of bagging a promotion.
If this doesn't seem possible, you could ask for a raise and add some more tasks to your role, stick with what you are already doing and add some new responsibilities. Not only is this beneficial for your needs, but it will also give you an idea of what the next stage in your career will look like and will help you determine whether it's really where you want to be.
Corporate structures are changing
In today's workplace, decisions can be made a lot quicker as data is more accessible and relied upon. In fact, many companies are making decisions a lot quicker as a result of removing management hierarchies and replacing them with a flat organisational structure, networks of small and self-managed teams.
While a flat organisational structure is believed to improve efficiency and autonomy for both individuals and teams, it has its downsides for millennials as it becomes difficult to progress in a team that has no set management. Therefore, it is highly important that you define what it is you want out of your career in the early stages.
Flat organisations are not going to work for those who want status and financial reward over autonomy and freedom, so millennials looking for this should avoid flat organisations completely and look for the organisational structure that best suits your needs.
Millennials aren't as empathetic
Empathy is one of the primary qualities needed to become a leader as it is essential that individuals in leadership roles have the ability to adapt their communication skills and relate to their colleagues.
Millennials are believed to have low levels of empathy in comparison to other generations which makes it harder for them to take on management roles.
We understand that this is not always the case and many millennials are very empathetic, but it is still important that you draw their attention towards empathy if you want to earn a promotion.
How can we help?
Wright Solutions have over twenty years experience in the HR sector and work personally to provide high-calibre candidates for specialist executive roles in human resources and learning and development.
Please feel free to call us on 0121 222 5599 for an informal discussion or send us an email to info@wrightsolutionsltd.com.
---
Sources: forbes.com