Posted on 22nd July 2016 by Jon Terry
"Click to Apply"... But Make Sure You Give it Some Thought First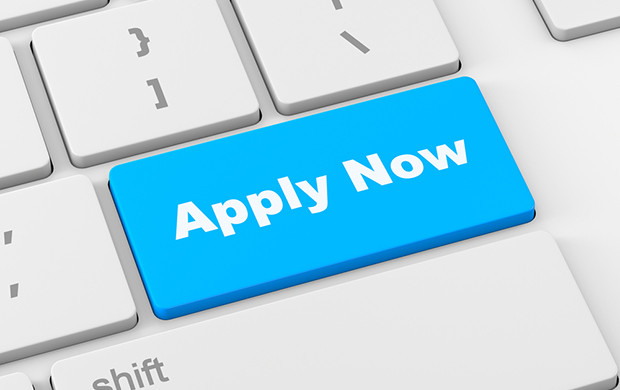 There was a time when I wasn't a Recruitment Consultant. I worked in retail (for Majestic Wines). And, whilst I really enjoyed it, I knew also that I needed more of a career. So I started to look for a new job.
I recall quite clearly the sort of effort put into this job hunt.
I bought a variety of newspapers and magazines on a weekly basis and trawled through the job pages until I found job(s) that caught my eye.
When I found the ideal job, I printed off my CV on the specially purchased 'posh paper' (checking first that I shouldn't reformat it, tweak the language, order or style to ensure that it suited the advert in question).
I took time writing my cover letter ensuring I was highlighting the relevant skills and experience I had. Again, I printed this off on posh paper.
I folded it all neatly together, sealed it in a specially purchased envelope and affixed a stamp.
Finally I posted it, kept my fingers crossed and sometime in the next 1-2 weeks I invariably received the "Thanks, but no thanks" standard letter.
Eventually I did manage to secure a new job and the rest is history.
It's a boring story but the reason I tell it here is because it highlights the technological progress seen in the years gone by and shows how easy the "application" part of job hunting has become. Today you can post your CV and details on 'totaljobs' and set it up so they are automatically sent to job adverts that you may never even have seen. It all happens with a single click of the mouse.
Now, I do think that a lot of this streamlining is to everyone's advantage, but when it is so easy to apply for a job there is the danger of forgetting about the tailored CV and the well written Cover Letter.
Show Them What You Are Capable Of!
When a recruiter writes an advert they should have taken time to think about who they were trying to attract to the job and how best to appeal to them. That advert will have been posted after two or three rewrites and a thorough proofing from a colleague. So as a candidate you can assume that if they have written "Accountabilities will include…" or "We will be looking for evidence of…" or "Candidates should display…" they have written it for a reason.
I am sure that I am not the only Recruiter who is more than a little chuffed when I am shown a letter or CV that someone has actually taken their time to tailor having read my advert carefully before applying. I almost can't help myself… I may have received 10-30 CVs, but the candidate who has paid attention to my advert makes me sit up and take notice. More importantly it makes me much more likely to call them to discuss things further.
Furthermore, you also need to remember that when a recruiter gets your CV they will do their best to read it as accurately as possible, but it probably arrived with up to 30 other CVs and that the recruiter is only human.
If you have the skills requested on the advert and particularly relevant career history… Tell the recruiter.
If you haven't quite got the right experience, but do have other relevant skills that are obviously going to be of interest… Make sure the recruiter is aware of it.
If you live in Inverness but are applying for a role in Exeter because you are looking to relocate because of a change in family circumstances… Explain this to them.
If you are a former HR Director but have had enough of the stress and now are happy to do a more operational role because it is right on your doorstep and you have always wanted to work for a Housing Association… Let them know.
But, the sad fact of the matter is that so often candidates miss this invaluable opportunity to sell themselves properly. Not writing a cover letter is a bit like choosing to not answer an question during an interview (and you just wouldn't do that and then expect to get the job).
Stand out From the Crowd
It is a tough marketplace out there and there are a lot of candidates applying for jobs. You need to make yourself stand out and the cover letter gives you that chance.
So the next time you are thinking of simply clicking the APPLY button. Stop, check the advert again and add another 5 minutes of effort by writing a cover letter. It might be the best 5 minutes of effort you ever put into a job search.
---
Wright Solutions have over fourteen years experience in the HR sector and work personally to provide high-calibre candidates for specialist roles in human resources and learning and development.
Please feel free to call us on 0121 222 5599 for an informal discussion or send us an email to info@wrightsolutionsltd.com.