Posted on 30th January 2018 by Jon Terry
Dear Business Owners, Here Are Five Things Your HR Team Need You to Know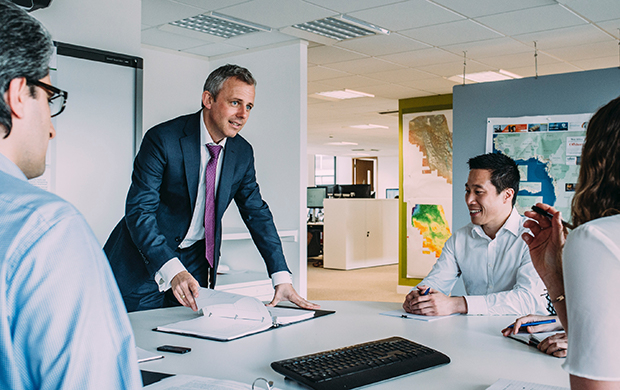 The first thing that tends to come to a business owners mind when they hear the term 'human resources' is a person or team that handles employee-related duties, and while this is somewhat true, the human resources team often plays more of an all-rounded role. There are actually many ways in which the HR team can add value to a company, in ways some business owners do not even realise.
In fact, there are five things every HR member would love business owners to know and take on board:
1. Human Resources helps provide a strategic advantage
Human resources is not solely focused on employee experience these days; instead, business owners are altering the use of their HR department to help long-term growth. This is done by analysing historical growth, assessing the current situation and processes, and preparing for scalability in the future. As a result of this, the HR department must be utilised as a necessity for the bigger picture.
2. It adds value
The HR department is there to offer advice and speak out on the impact that strategic planning, organisation culture, the labour market and talent development has. Therefore, forward-thinking business owners are leveraging in the crossover between people and business by inviting culture-focused, strategic-minded and proactive HR leaders to the executive table.
3. It should be a part of your business plan
In terms of business operation, many business owners see the HR department as the go-to place when it comes to compensation, recruitment management, company policies and benefits, but they often overlook HR when planning and making company-wide decisions.
As a matter of fact, the HR department should be used for this planning and decision making as they most likely have valuable information to share and would like the opportunity to support planning, new strategies and long-term business goals. Business owners will benefit from using them.
4. HR is also talent management
As well as using the HR team as a go-to place for employee-related issues, the HR department should also be used for managing talent in order to gain and maintain a high calibre of candidates and team members.
5. We don't just make 'gut-based' decisions
Finally, we must look at gut-based decisions, a common misconception of the HR sector. When it comes to making decisions, business owners tend to believe that HR leaders just "go with their gut". This couldn't be more wrong. In fact, HR leaders largely rely on business objectives and measurable data to determine business strategies.
The reality is that your HR department should run on the same type of measurable inputs that other areas of your business do, and should be utilised to the best of their ability.
After looking at these five key points, will you consider utilising your HR team to help enhance business strategies, add value and manage talent?
---
Wright Solutions have over twenty years experience in the HR sector and work personally to provide high-calibre candidates for specialist executive roles in human resources and learning and development.
Please feel free to call us on 0121 222 5599 for an informal discussion or send us an email to info@wrightsolutionsltd.com.
Source: forbes.com