Posted on 15th December 2017 by Jon Terry
HR/Recruitment Predictions For 2018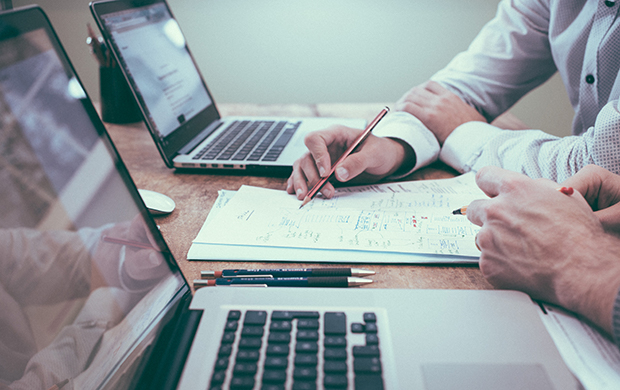 With this year drawing to an end, it's time that we look towards the future and think about what trends, strategies and procedures are likely to take the lead next year.
So, what do we predict will take place in 2018?
The rise in remote working
Remote working, or virtual working, whether that be at home, in your local café or pretty much anywhere that has internet access, is a growing trend that we think will grow even more during 2018 due to the benefits it provides for both employers and staff.
Not only do staff get the comfort of working from their own home, but employers can also benefit from having a more motivated and committed workforce. It is also a cost-effective solution for both parties and won't cause any harm as long as work is completed and deadlines are met.
There are many ways in which employers can implement remote working effectively to ensure everyone gets the most out of it.
Using Rewards as an Employee Engagement Tool
Passive candidates
Headhunting passive candidates has always been, and will continue to be, a part of the recruitment process. However, in today's society, it seems to be very different, as recruiters no longer need to just sift through resumes submitted on recruitment sites. Instead, recruiters can get in touch with candidates through social media platforms. All they have to do is search for hashtags on Twitter, scroll through LinkedIn or check out ads placed on Facebook.
So, why do we think this will rise during 2018?
We feel as though this will become a popular trend over the next year. Adopting this method means recruiters can engage with candidates individually or as part of a group and can get a more laid back, less pressured view of a candidate to identify whether they will fit in well with their company's culture and beliefs or not.
Google for jobs
Google for Jobs, or Google Careers, is also expected to have an impact next year as many recruiters are already looking into how it will benefit their strategy. Infact, a survey conducted earlier this year found that over 80% of interviews and 70% of hires all came from online sources.[1]
This is to be expected as the online world is gaining more popularity each day and the younger generations are being brought up around it, they see it as more of a necessity. It is important that recruiters use this to their advantage and work towards making their online platforms, websites and adverts as enticing as possible in order to secure top talent.
Wellbeing in the workplace
Finally, it's time to look at wellbeing in the workplace and the areas in which we feel are going to be emphasised during 2018:
Stress and anxiety
Stress and anxiety in the workplace has risen over the years, and is predicted to heighten even more. Employers should work closely with their HR department to identify strategies and ways to make the wellbeing of staff a priority and make them feel valued and appreciated.
Healthy food options
With many office buildings and business parks holding hundreds of employees, snacks and drinks are typically provided through vending machines. However, while this is a good idea, it is not the most healthy option. This is starting to get recognised across the board and We predict that in 2018, vending machines will offer healthier snacks and drinks to keep energy up and encourage a healthier lifestyle.
Wellness will become more of priority
It is quite common that many employees stay late most nights or come in early to get work done. While this is beneficial for the company and helps the employee feel as though they are ticking more things off their to-do list, it heightens stress, adds pressure and may make the individual feel as though they have no time for themselves. From this, they may get ill and have to have a few days off work, which is does not benefit anyone. Focus needs to be turned towards this and action should that place to ensure employees have a healthy work-life balance.
The importance of wellbeing
The interdependence of wellbeing and mental health of employees is highly important in the workplace and should be catered towards all employees. Implementing a well thought out wellbeing strategy will provide benefits in a wide range of areas in the business, whether that be for individuals, society or organisations.
We can only assume that attention will turn towards wellbeing in the workplace during 2018, and many years to follow, as it is always important and employees should feel a sense of worth and acceptance.
Mental Health in the Workplace Online Learning
---
Wright Solutions have over twenty years experience in the HR sector and work personally to provide high-calibre candidates for specialist executive roles in human resources and learning and development.
Please feel free to call us on 0121 222 5599 for an informal discussion or send us an email to info@wrightsolutionsltd.com.