Posted on 10th November 2016 by Jon Terry
Managing Redundancy in Post Brexit Britain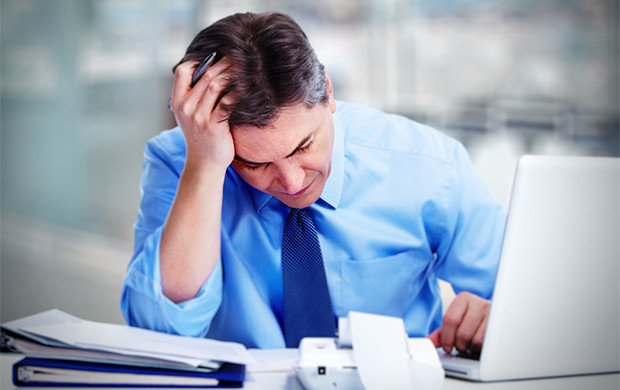 Following Britain's vote to leave the EU in June hundreds of employers were left wondering if their companies would survive a post Brexit Britain. While many will survive, some may not and others may be left having to make redundancies in order to ride out the uncertainty.
What if the latter is the case, and you need to let some of your employees go? Do you have the right procedures in place? Do you know how to manage your redundancies professionally?
Most employers are aware that they will have to consult with employees before making redundancies. But what exactly is it they should be discussing during a redundancy meeting and how does the redundancy process work?
What Should be Discussed at an Individual Redundancy Meeting?
The employer must ensure they hold several meetings with those selected for redundancy. These meetings should take place once the employer has provided the affected employees with general information such as the reason behind the proposed redundancies and information behind the selection process.
During the individual meeting, the employer must ensure they ask the employee for any suggestions he or she may have in order to avoid redundancies. It is essential the employer does not prejudge the outcome of their consultation meetings and should give serious consideration to any suggestions provided.
The employer must also provide the employee with the opportunity to raise any disagreements to the basis of their selection, the employer may then go on to discuss the application of the selection process and criteria.
A discussion as to whether or not there is any appropriate alternative employment for the employee must then take place, explaining what support is on offer if the redundancy is in fact confirmed, e.g. a reasonable amount of paid time off in order for the employee to find new employment. The employer must also explain how the notice period will work and how, if at all, a redundancy package will be calculated.
There is no limit to the number of meetings that may be held throughout the individual process, but it is advised that a minimum of two meetings are held to provide the employee the opportunity to consider and respond to the discussed information. However, the employee may want to hold further meetings before the redundancy has been confirmed to discuss any issues.
Collective Redundancy Consultations
It is key that collective consultations are completed before the employer hands out any terminations or notices of employment.
Within the Trade Union and Labour Relations Act, the obligation to consult with employees arises when the employer is intending to dismiss over twenty employees within one establishment, within a time frame of ninety days or less. If twenty or more employees are affected, the consultation must begin at a maximum of thirty days before the initial dismissal. However, if over one hundred employees are going to be affected, the consultation must begin forty-five days ahead of when the first dismissal will take place. There is no obligation to collectively consult when nineteen or fewer employees are affected.
How is Redundancy Pay Calculated?
The Employment Rights Act states that redundancy pay is calculated by determining the period from which the employee has been consistently employed and ending with the date of employment termination.
If they have been in continuous employment with your company for more than two years employees are also entitled to statutory redundancy pay where they will receive:
Half a week's pay for each year of employment where they were 21 or younger.
One week's pay for each year of employment in which the employee is aged between 22 and 40.
One and a half weeks pay for employees aged 41 and over.
Who can help the redundancy process?
We know that making redundancies can be tough as there are many processes, calculations, facts and figures involved, all of which may be quite overwhelming for the inexperienced manager.
But there are many HR specialists out there who can help assist and inform you on managing redundancy in a professional and effective manner. And the good thing is that this does not have to mean expensive day rate HR directors or consultants, but rather down to earth, genuine, mid-level HR advisors or business partners.
A capable and experienced HR advisor will be able to advise and support you with the redundancy process, ensuring you make the right decision and reach a suitable agreement with affected employees. HR advisors will also assist you on how to approach tricky situations and work out calculations, especially those you may be struggling with - whilst ensuring both the company and employee affected feel satisfied with the outcome.
If you feel that your project is highly specialised though, or might see you needing to work with difficult employees, you may want to seek advice before you get started.
As ever Wright Solutions, as a specialist and executive recruitment consultancy, is well placed to discuss your requirements and advise you on the level of support that you might need.
---
Wright Solutions offer executive recruitment services and have a team of expert executive recruiters that specialise in placing candidates for executive roles within Human Resources (HR) and Learning and Development. For more information or to discuss our services please feel free to get in touch either by telephone on 0121 222 5599 or by email to info@wrightsolutionsltd.com. Don't forget you can follow us on Twitter, Facebook, Google+ and LinkedIn or sign up to our newsletter for regular updates.