Posted on 5th January 2021 by Jon Terry
"No Agencies Please...."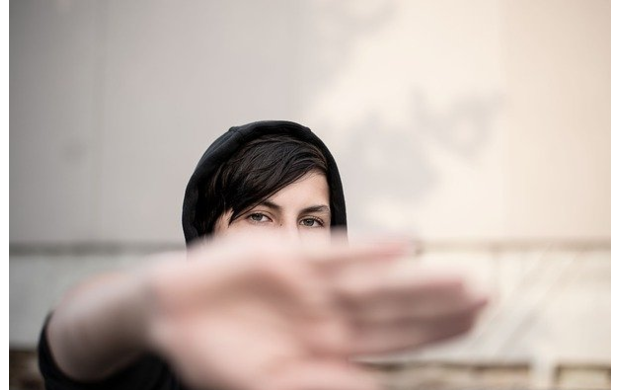 Let's not pretend, the reality is that economic conditions aren't great at the moment and the buzz words at the moment are definitely redundancy, downturn and difficult. However we also know that there are jobs out there and there are businesses recruiting even now.
But given that there are lots of job seekers and not that many jobs is it true that those recruiting businesses aren't going to be struggling for applicants? If it is true do they still need support from a Recruitment Consultancy? Why would they consider paying a fee? Surely they can do it all themselves can't they?
Short answer is NO.
Now is exactly the time to be engaging with a proper Recruitment Consultant and here's why.
Sorting the applicants
Yes there is a good chances that you will have a lot of applicants to the role you've advertised but now you need to sort them.
Who is serious about the role they've applied for?

Who looks great on paper but actually wants to persuade you to pay £10k more than your budget?

Who has applied to 25-30 jobs and if you ring them to discuss yours will they recall what the job advert was or why they thought to apply in the first place?

Who has had help creating an amazing CV but actually lacks the depth of experience that their CV hints at?

Who uploaded their CV 2 weeks ago but almost immediately was taken off the market when their old boss offered them a role 24 hours later?
Working through your longlist of 60-80-100 candidates is a time consuming job and don't forget that even in current times you will need to be sensitive to the "candidate experience" so can you afford to get that contact wrong?
Working through your longlist of candidates is also further complicated by the fact that when you allotted Monday to work through the list no one told the candidates that that was when you were going to call. None of them are available to talk when you want them to and they'll definitely be calling you back Tuesday when you're not free and so begins a long game of telephone tennis when neither of you are free when you want to be.
If you can "insource" this work to your own recruitment team then it becomes a little easier but if not then before you know it the seemingly simple recruitment process is taking you away from your day job. Can you afford that time?
Or might you be better off briefing an experienced recruiter about what it is that you are looking for and asking them to find you the right sort of candidate? Spend 3 days talking to 40 candidates or spend 3 hours doing 3 good interviews?
Finding the right applicants
The above talks about having lots of applicants because unfortunately lots of good people are finding themselves unexpectedly looking for work after redundancy.
But what if the skill set, experience or behaviours that you desperately need in the role you are recruiting for is a rare one?

What if you're not going to see that in the multitude of applicants that you receive?

What if the perfect candidate is a passive one in a secure job wary of leaving and finding themselves "Last in. First out" in their new business.

What if your brand is a less well known one or one that doesn't attract the sort of applicants you want?

What if the job title or salary doesn't look great on an advert but is a potentially career defining role that just needs selling to the right person.
Well then you will benefit from engaging with a recruiter who really knows their stuff, is prepared to engage with you to understand what it is you need, what it is you can offer and where the perfect candidate might be. You need a recruiter who can do that and then take your job to the market place looking at all the great candidates currently available AND taking time to look at the passive candidate and sell it to them.
Isn't this the perfect time to pick the brains of an experienced recruiter and see who they know and who they can sell this role to? Spend a week looking at good candidates who are ok or spend 3 hours doing 3 interviews with the best candidates out there?
Managing the recruitment process
The more applicants there are the more interviews there are. The more interviews there are the more time you spend in the interview room.
I've mentioned already how easy it is to find yourself interviewing lots of candidates. But remember each interview does not just mean 45-60 minutes of your time. You've got interview invitations to write and send, rooms (or zooms) to book and visitor car parking to reserve. And that's just the pre-interview process.
If you are going to interview properly you also need to be sharing feedback and making sure that you are delivering that all important Candidate Experience that you can't afford to get wrong.
Don't forget also
The perfect candidate might be nursing doubts the day before the interview. A proper recruitment consultant will be calling their interviewees in advance of the interview to prep and reassure. They are therefore ideally placed to continue to sell your role and make sure they turn up.

The amazing candidate that you just saw at 1st stage interview might be mulling on the fact that your interview poker face was so good that they think you don't like them and are going to withdraw. A proper recruitment consultant will pick up on that concern, share with you and help you to overcome any nagging doubts that the individual might have.
Wouldn't now be the perfect time for a recruitment consultant to be working in partnership with you? Making sure your interview and recruitment process runs like clockwork, taking the time consuming admin from you and giving you the best chance to secure the best candidate.
What have you got to lose?
What is the worst that could happen by engaging a recruitment consultant? 10-15 minutes to brief them properly and see what they can come up with….. They said they know their stuff so let's see what they've got.
Good applicants, good CVs and a simple and effective recruitment process is surely worth it's weight in gold for you? Surely worth paying a fee (and let's be honest…. There is a good chance you'll get them to reduce their fee).
If the opposite is true though and they can't do what they said then you've not paid an engagement fee, you've not racked up advertising costs and you've only spent 10-15 minutes talking to a 3rd party who will be grateful for your time and who should be a useful networking contact for you in the future
Why Wright Solutions….
We are a proper recruitment consultancy!
Diana and Jon have both been working in their field for 20+ years. They know their stuff and they are keen to share both their experience and networks to make sure they are helping both you the employer and the candidate to find the right role.
Call us now on 0121 222 5599 to discuss your recruitment needs and let us prove to you the value we can add.