Posted on 20th February 2017 by Jon Terry
Warning Signs for Your Next Interview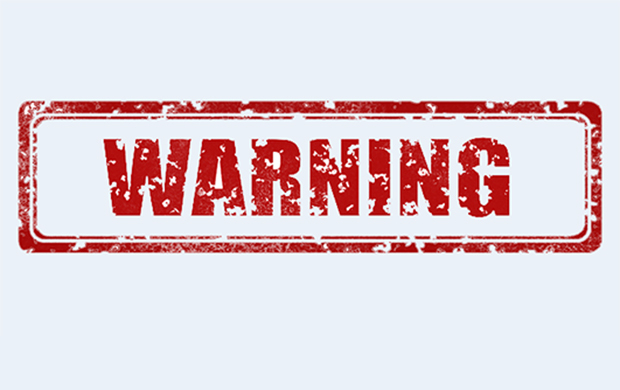 Interviews require many hours of preparation, pampering and revision to make sure you look the part and leave a good lasting impression. However, once you are at the interview, you get so focused on doing well that you miss the warning signs telling you the company isn't right for you.
From this, you accept the job offer and end up hating it months down the line, meaning you have to go through the whole job hunting and interview process again. It ends up being a complete waste of time, effort and stress.
To help make sure this doesn't happen, we have put together a list of warning signs for you to look out for during your next interview.
Avoiding questions
Are you asking questions and not getting any answers? Avoidance is never a good sign. If the interviewer is moving away from your questions, avoids them completely or doesn't give you a chance to ask, steer clear. There is a good chance the interviewer is hiding something.
Turnover rate
If you can find out the turnover rate of the company, whether that's by asking the hiring manager directly or through research, do it. The higher the turnover rate, the higher chance the environment is tough, the benefits are lower and the company lacks in high quality management.
Temporary Staff
Ask current employees how long they have been there. If they have all been there for less than a year, watch out. Most companies have staff who have been there for years, they want to stay and enjoy their job - if the majority of employees have been at the company for less than a year, it makes you wonder why? What could be so terrible?
Overselling
Selling your company is something many business owners do on a daily basis, they want to show off their business and gain a good reputation. However, if you feel as though your interviewer is not being genuine or is overselling your role, probe deeper, ask more questions and see if you can find out the truth. Even the best companies have roles with challenges, but that's not necessarily a bad thing, it shouldn't be hidden. If you can't find out what it is, it must be awful.
They fail to mention career progression
If the interviewer cuts you off when asking about career progression, or tries to save the conversation for a later date, it may mean there is no progression or you are only seen as temporary. You won't get much more than what you've applied for if you accept the offer.
Your next interview
During your next interview, make sure you keep an eye out for these warning signs, don't accept offers you're weary of and continue your search for the perfect job.
An experienced recruitment consultant can help you filter out the bad jobs, look for warning signs and help make sure you don't waste any of your valuable time or land up with a role that isn't right for you. If you need advice or are unsure of where to go next, contact Wright Solutions today on 0121 222 5599 or by email to info@wrightsolutionsltd.com.
---
Wright Solutions have over fourteen years experience in the HR sector and work personally to provide high-calibre candidates for specialist roles in human resources and learning and development.
Please feel free to call us on 0121 222 5599 for an informal discussion or send us an email to info@wrightsolutionsltd.com.